TEACUP MANIA - TEACUP - TEACUP -TEACUP
know THE facts...........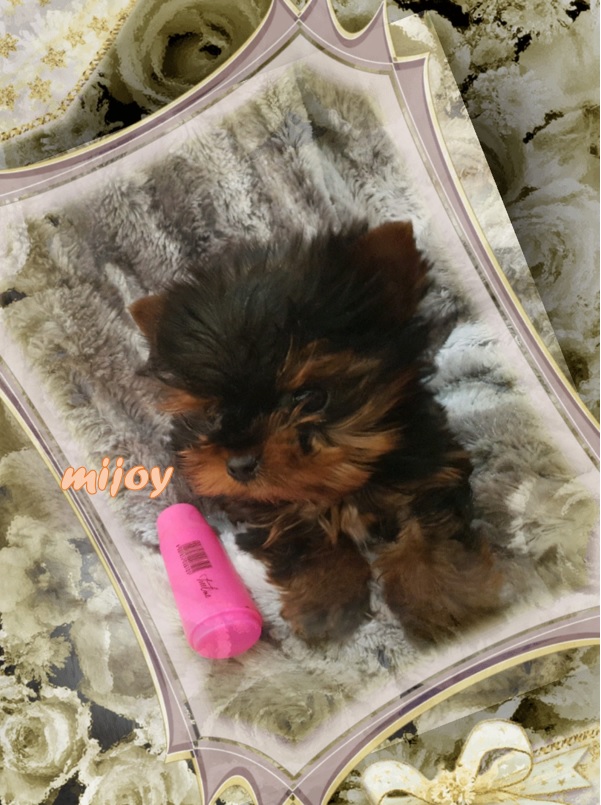 BREEDERS OF ALL SIZES OF THE YORKSHIRE TERRIER
& THE BIEWER TERRIER
WE HOWEVER SPECIALISE IN THE SMALLER SIZES
ADULT WEIGHT DOGS BETWEEN, 1KG TO 2KG
*T CUP* the real deal
*POCKETS small pockets 1.2/3kg
Medium and large pockets under 2kg as adult weight
HEALTH GUARANTEES* REGISTERED*MICRO CHIPPED*
MINIMUM OF TWO INOCULATIONS PUPS MEDIUM POCKET AND LARGER SIZES
T' cup and small pocket all inoculations (3) plus RABIES
All pups leave here socialised
Guaranteed excellent temperament
NO CAGE OR KENNEL BREEDING
WE GO THAT EXTRA MILE
SOLD STRICTLY AS PETS ONLY..
WE HAVE NEVER SOLD ANY PUPS FOR BREEDING -
BORN TO BE LOVED...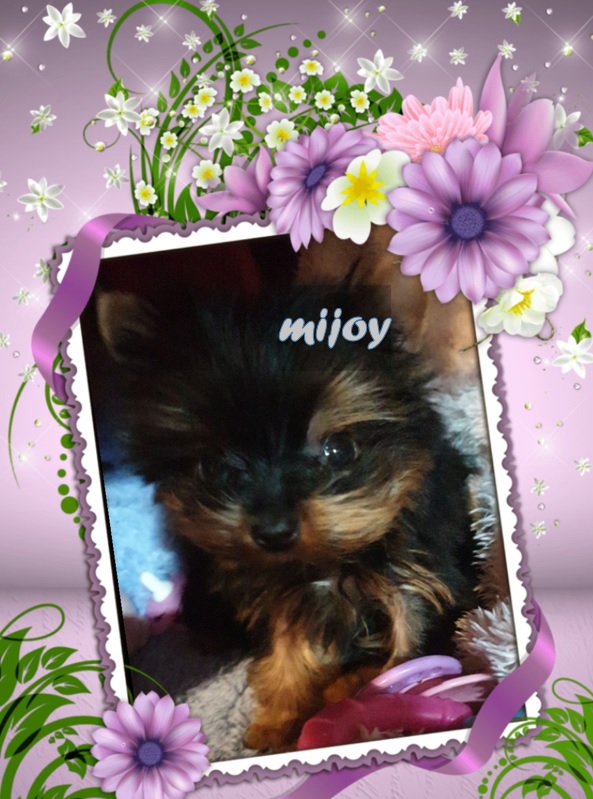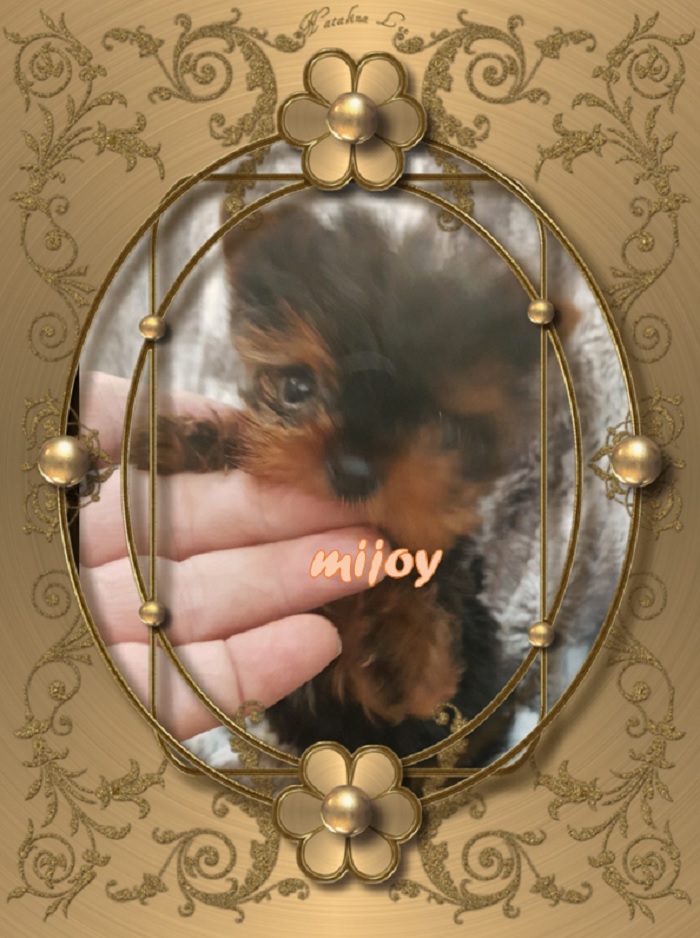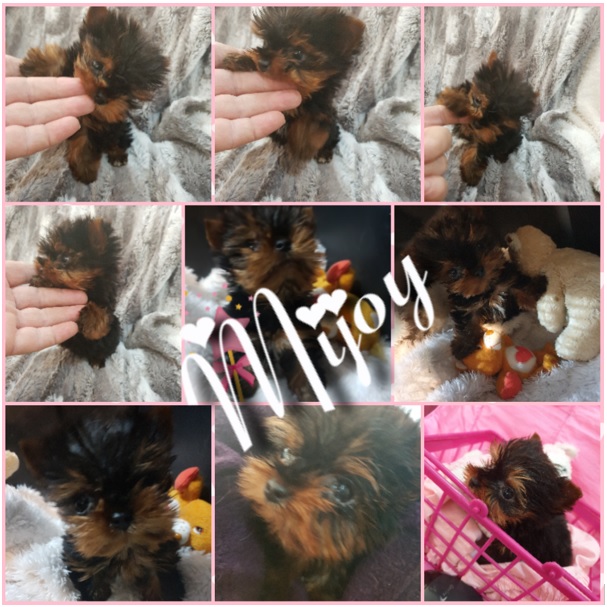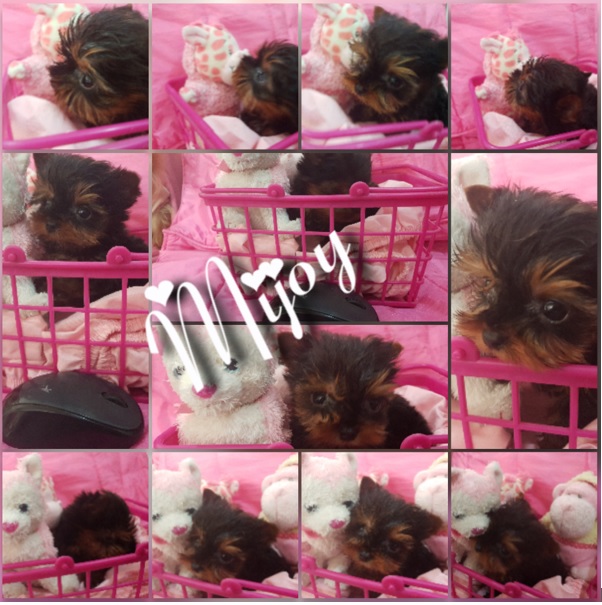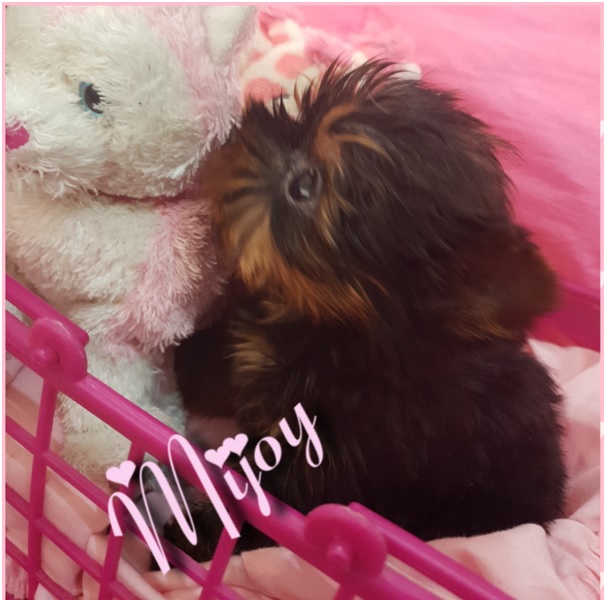 We send out NEWSLETTERS MONTHLY to our puppy owners and people on our waiting lists...
THIS WAS NUMBER 139 JULY 2019 - 11 YEARS PLUS PLUS PLUS
WE GO THAT EXTRA MILE
WE SUPPORT OUR DOG PARENTS AND FUTURE DOG PARENTS EVERY STEP OF THE WAY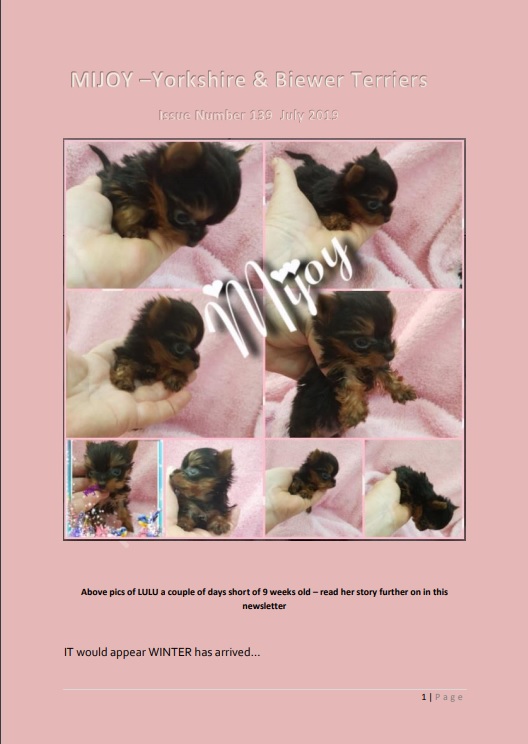 We sell ALL OUR PUPS NO MATTER THE SIZE OF THAT PUP WITH
HEALTH GUARANTEES..
How important is it to buy your pup wiht HEALTH GUARANTEES?
VERY IMPORTANT INDEED....
Since the day we began with YORKIES thirty plus years ago,
we have sold with HEALTH GUARANTEES.
*HEALTH GUARANTEES* HEALTH GUARANTEES* HEALTH GUARANTEES*
THE SMALLER THE SIZE OF PUP YOU PURCHASE THE MORE IMPORTANT IT IS TO HAVE HEALTH GUARANTEES...
Breeders of the ultimate tinies for MANY YEARS
However as i have said a zillion times, small sized pups must be in the right hands
The tinies are not suited to the majority of the public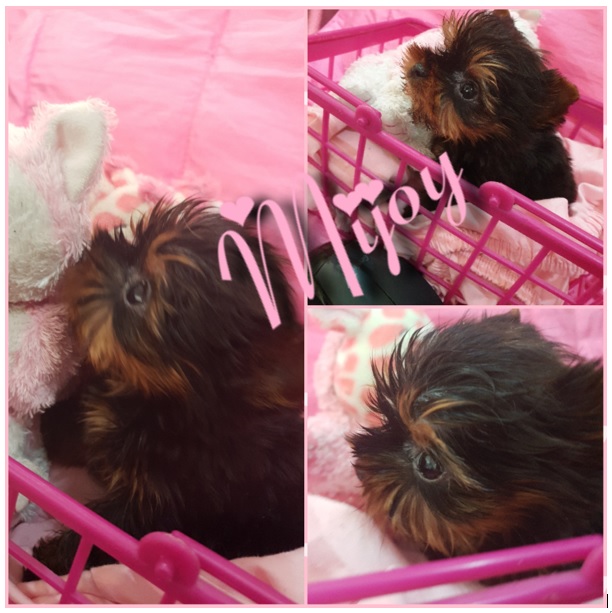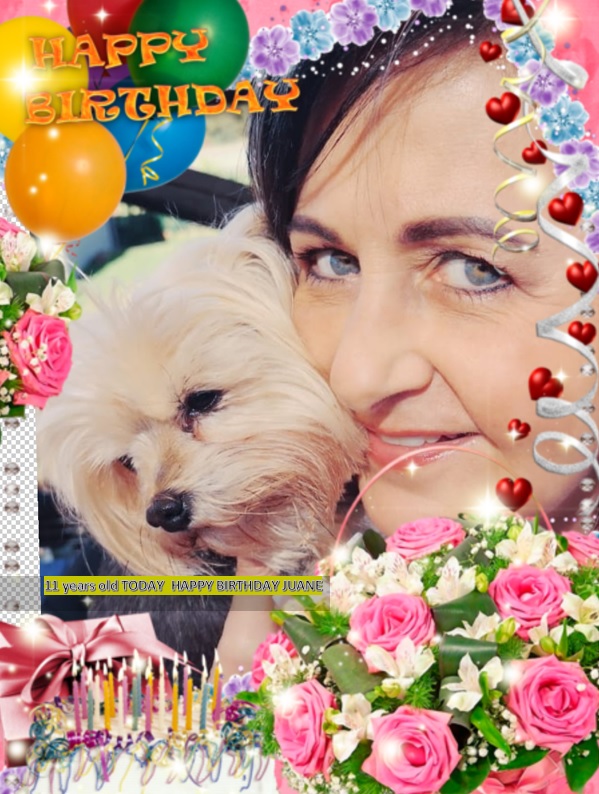 ABOVE: PROUD OWNER RIA CELEBRATES 'JUANE' BIG DAY WITH HER TODAY
JUANE TURNS ELEVEN YEARS OLD TODAY....
MANY THANKS FOR THE PICS OF YOUR MUCH LOVED Mijoy girl
We wish you both many happy years ahead. HAPPY BIRTHDAY JUANE!!!!
BELOW : ANOTHER OF OUR VERY SPOILT YORKIE KIDS OUT THERE
OWNER CAROL'S PRIDE AND JOY
Time for a bit of gardening maybe !!!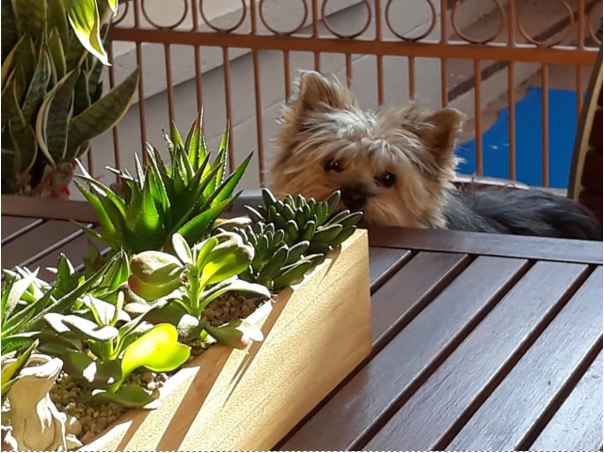 Thank you for your continued support website current hits amounting to 2319 552 PLUS PLUS...
We could not have achieved this without YOU - YOU CAN MONITOR OUR HIT COUNTER DAILY AT THE BOTTOM OF THIS PAGE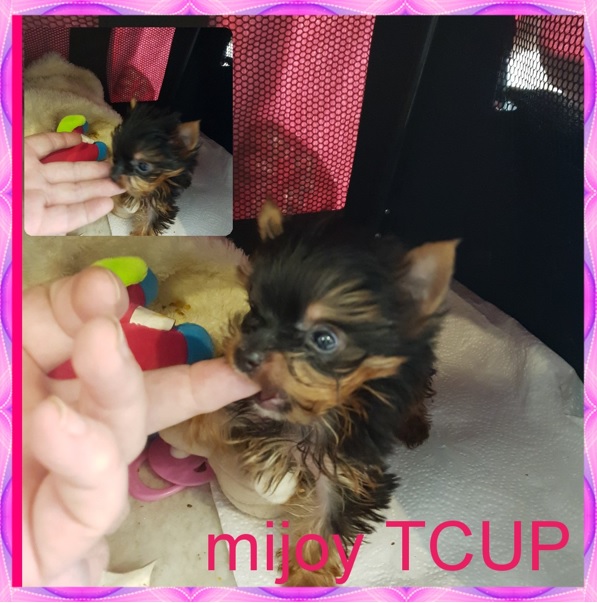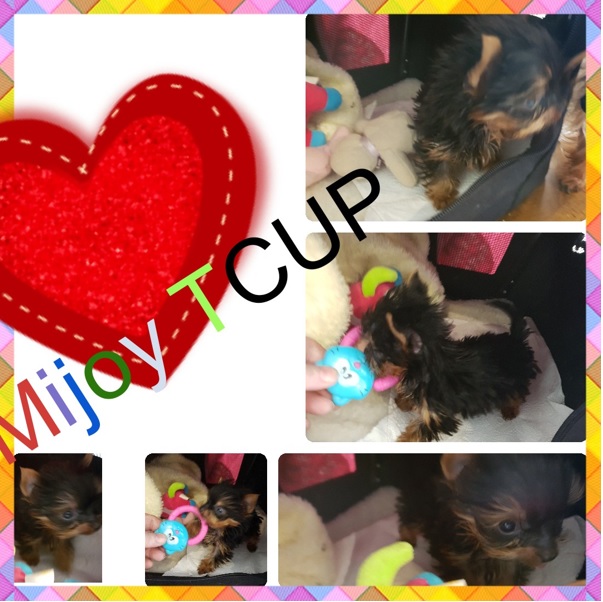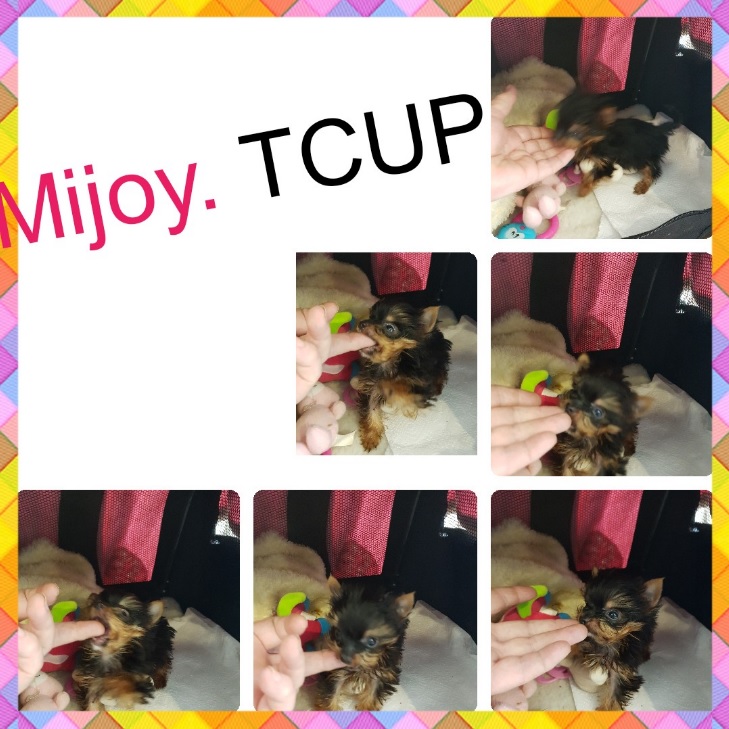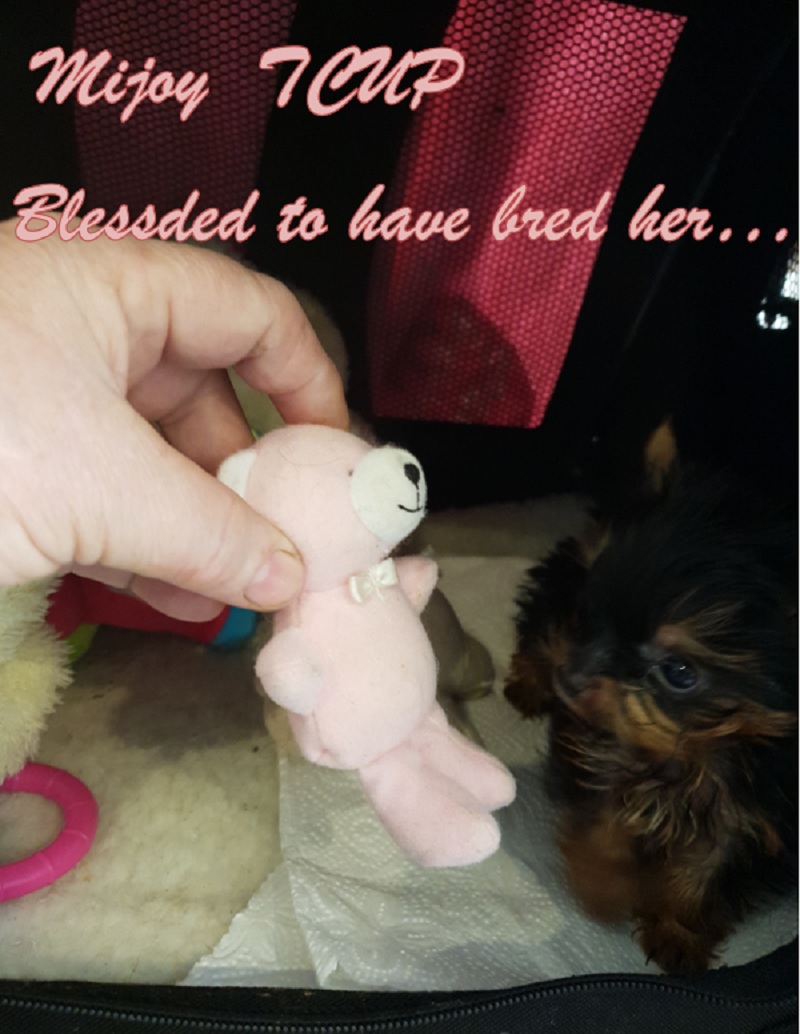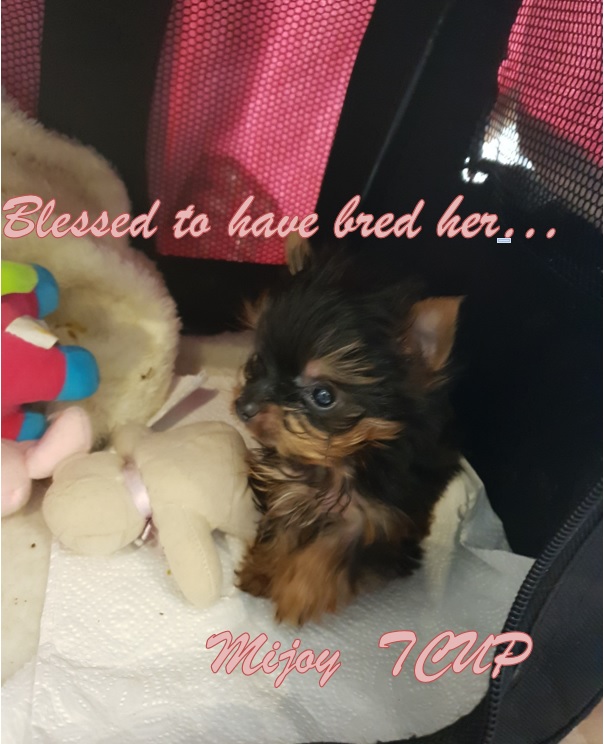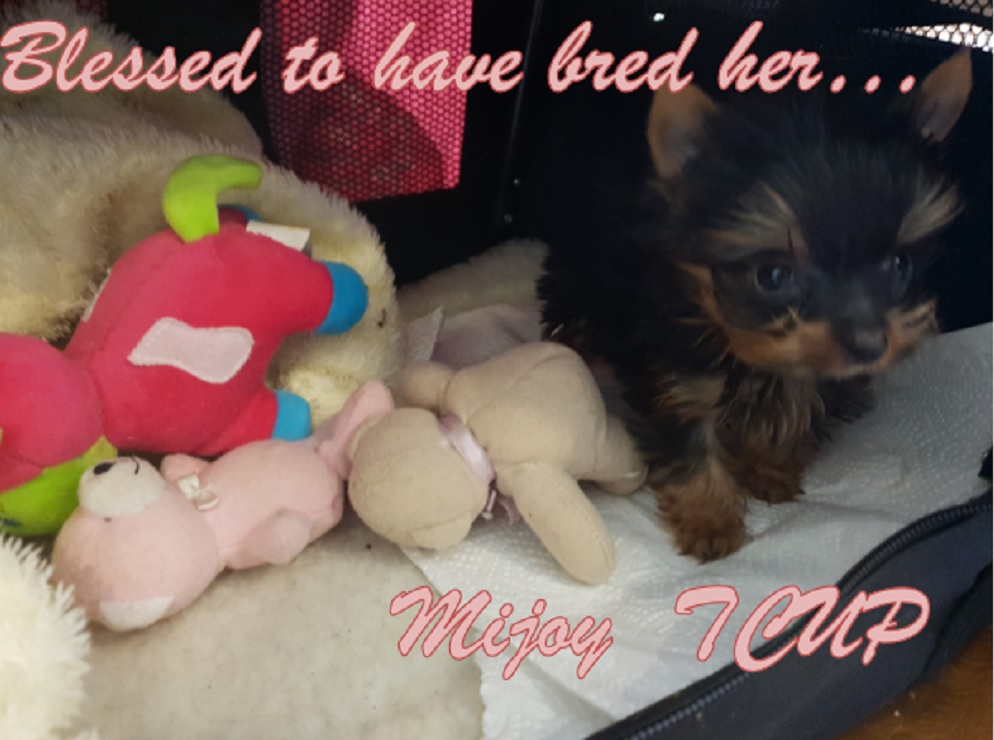 GENUINE TEACUPS LEAVE US AT 4 MONTHS OF AGE
SMALL POCKET PUPS LEAVE US AT 3 MONTHS OF AGE
*SHORT LEGGED *SHORT BODIED * BABY DOLL FACED....
HEALTH GUARANTEES, REGISTERED, FULLY INOCULATED, MICRO-CHIPPED
All our pups are sold STICTLY AS PETS never sold the first for breeding purposes
Sterilisation is NOT NEGOTIABLE - APPROVED HOMES ONLY !!!!!!!!!
WE DO QUALITY not QUANTITY
Buy the right size of pup suited to your lifestyle
TINIES are not for everyone - in fact precious few
We PRODUCE all small sizes,
Miniature size and rarely standard size
OUR dogs are produced as nature intended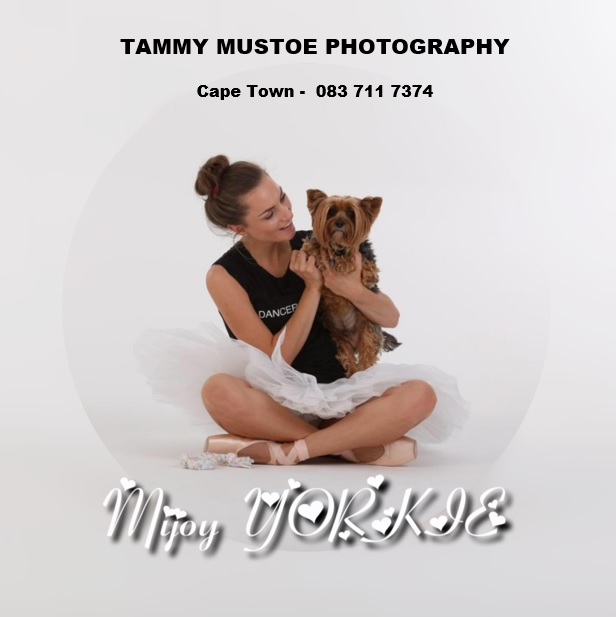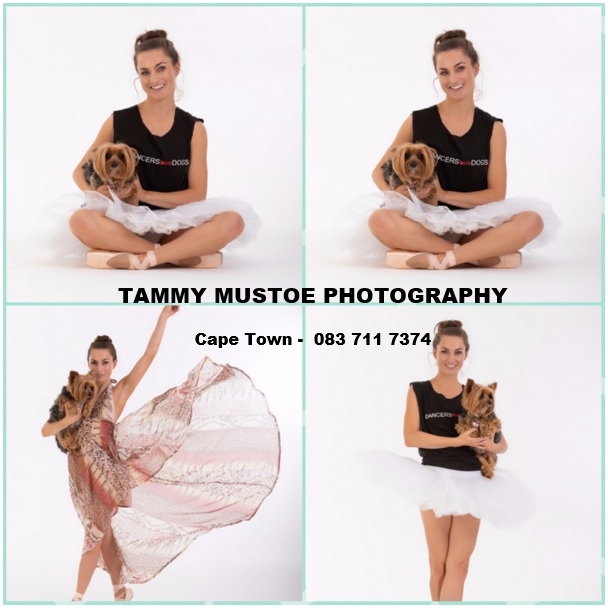 Above YORKIE owner HANNO in the Cape
PEANUT one of Hanno's two yorkies from MIJOY
He has loved and owned them for a good number of years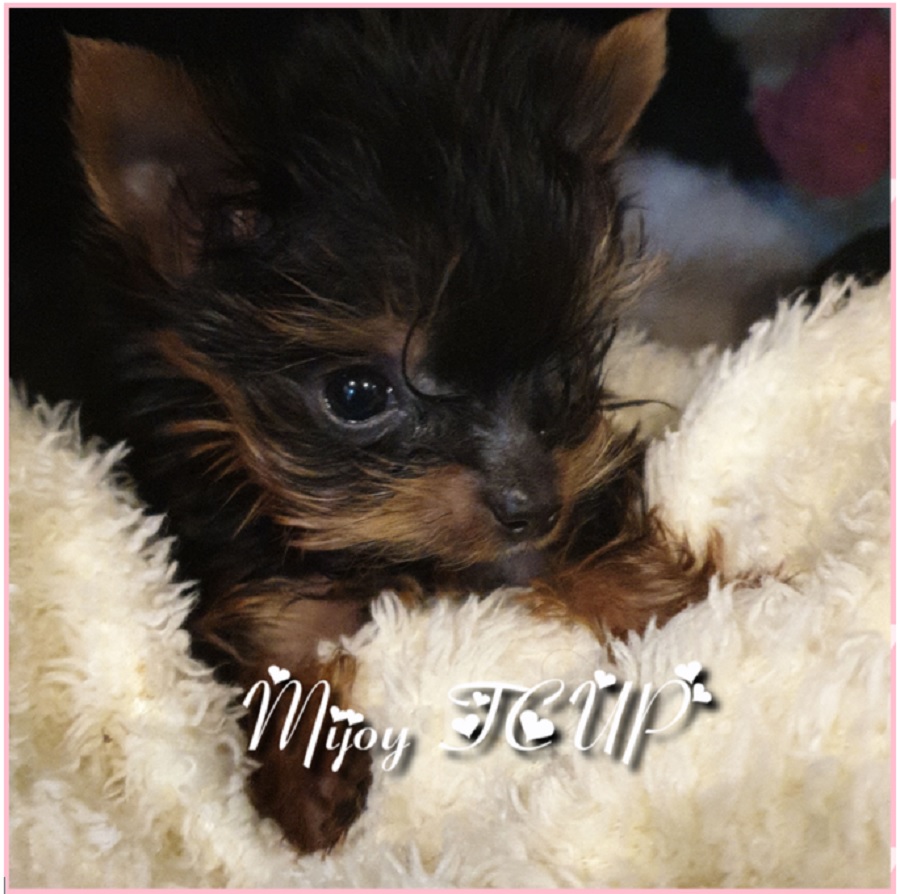 BELOW 10 WEEKS OF AGE.........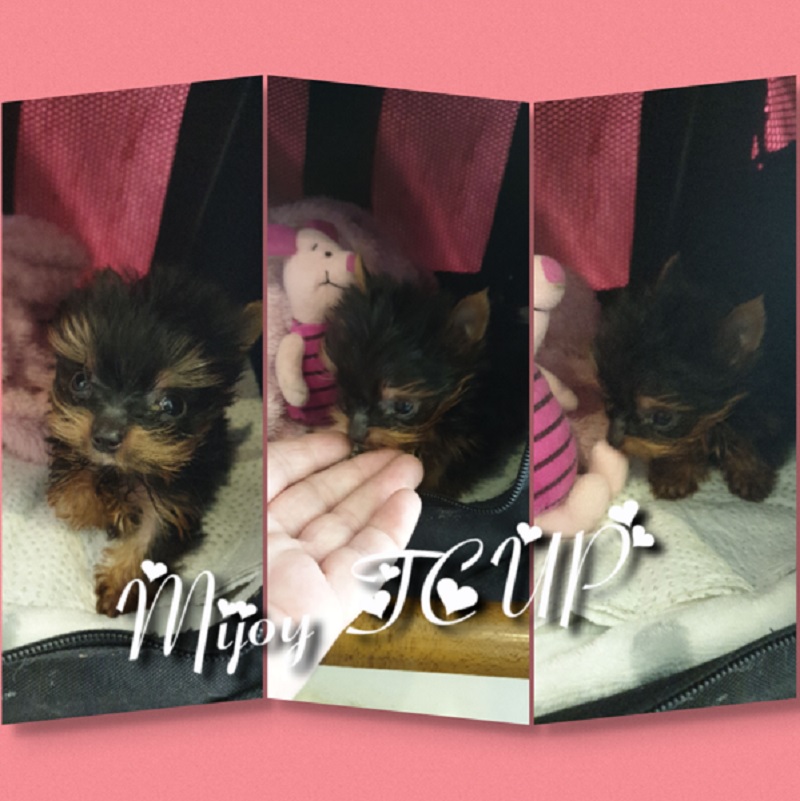 NO NEEDS FOR WORDS..............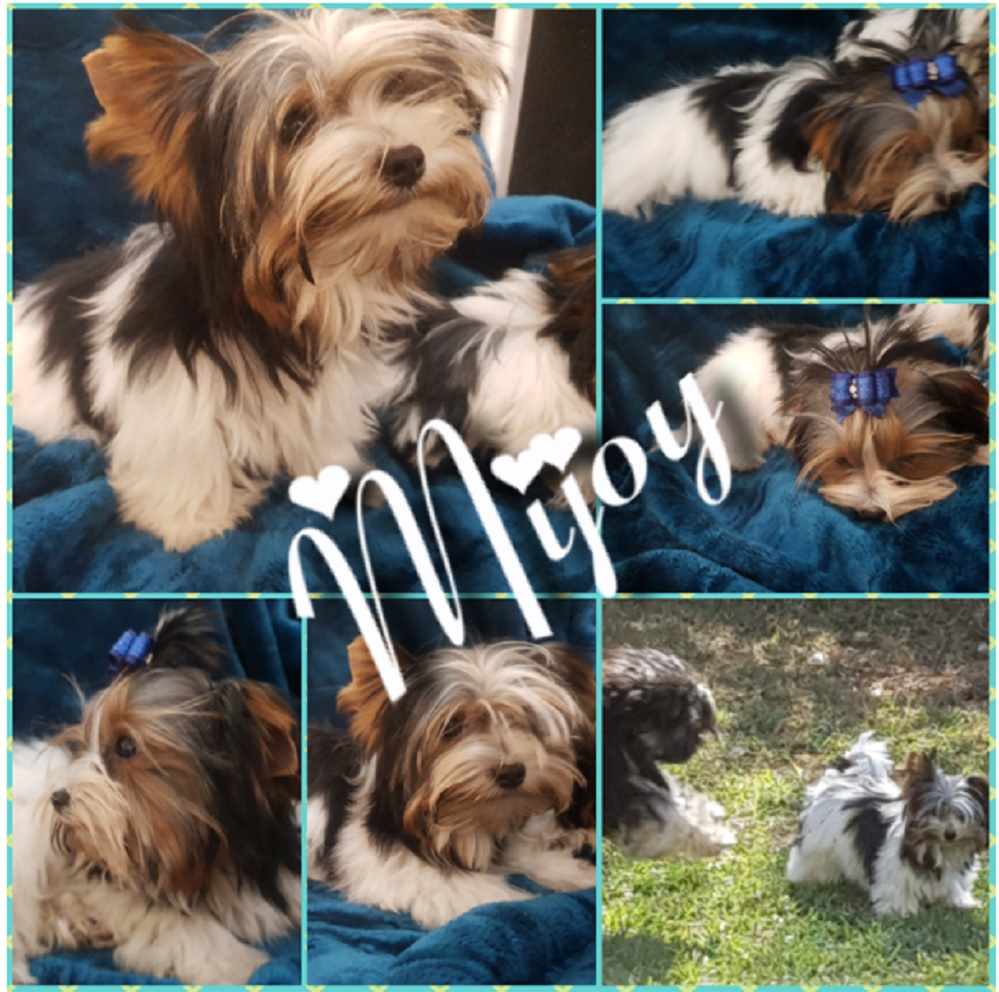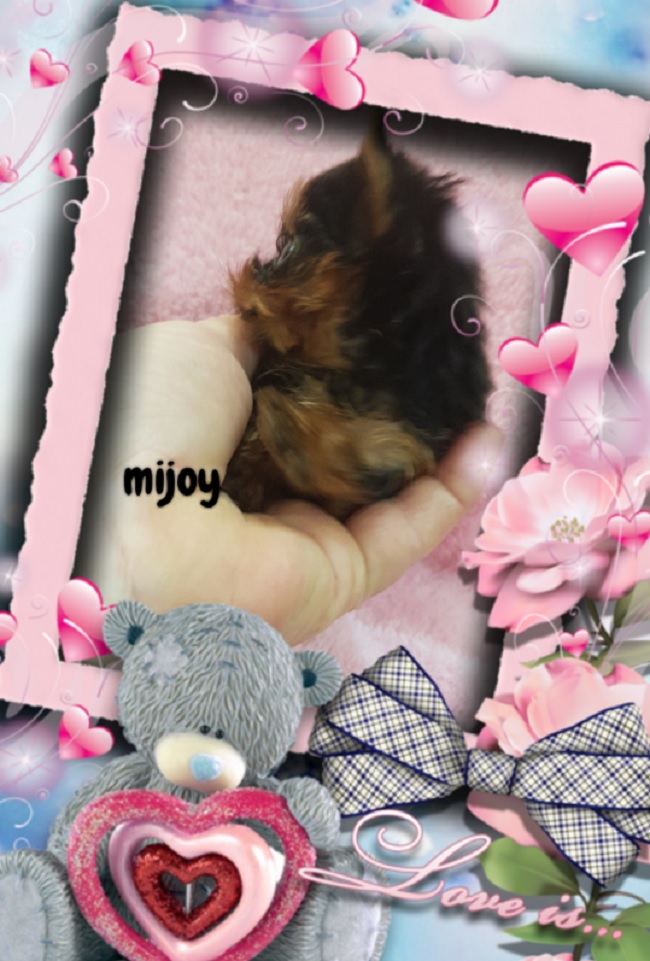 Breeder vs Breeder….
Good day
Three complaints by the public about being scammed and being scammed by breeders as well…. Last two days, OUCH….
I have decided to write this info down and put it on my website, to try and assist the public in choosing a BREEDER worth choosing.
Breeders who run their mouths off about other breeders – if this happens it should be a red flashing warning light to you.

Breeders who have to resort to this sort of behaviour to make sales bad mouthing everyone else, BE AWARE. Conduct such as this is in VERY BAD TASTE,

If you are after a small sized pup first and foremost make sure you know all about that size of pup and don't mouth off about them being so readily available when they are NOT, that just proves that you are not too enlightened and neither is the breeder running their mouth either.

If your BREEDER of choice tells stories about other BREEDERS they in fact know precisely nothing about at all, HEAR SAY, ask them if they don't mind to give it you in writing. Also request in writing, If they will sell you a puppy in FIVE MINUTES TIME that will be solid built, robust, healthy, fully inoculated and a pup that at an adult weight will be 1.2kg and at an adult age NOT claiming dogs are adult at 6 months of age, and maybe they can throw in health guarantees for good measure same as we do. Registered with a recognised registery, a QUALITY pup at that. If they don't well then I need say no more and trust me THEY WON'T.
If however you know of such a breeder out there somewhere that produces healthy, robust, genuine tiny sized adult dogs, i am referring to genuine teacups that are a maximum weight of 1.1kg as a healthy well built ADULT dog, sells them registered with a recognised registry, Sells them with health guarantees, someone who also produces these small sized pups on a reasonably regular basis has proof of that for a good few years as well, by all means let me know as I have yet to find the first one in SOUTH AFRICA.
If you are in a rush to buy a TINY don't come to me. You will wait as this the teacup and small pocket dog are RARE that is when they are a proper, robust solid, built teacup and the small pocket being the same. A long legged dog that is a bag of bones is not a teacup, even if it weighs next to nothing. Make sure when weighing your dog your scale is accurate as so many dogs claiming to be of teacup weight are nowhere near teacup weight.
If you have no idea what a proper teacup or small pocket dog actually is do some research before you start shopping around. So you in fact do know the odds and the realistic expectations you should have regarding, purchasing a healthy, real tiny sized pup. Proper healthy tinies are rare and hard to find.
I don't bad mouth the first breeder NEVER have and never will. It is first and foremost totally unprofessional. I could, but I don't and I hear so many complaints from the public and strangely enough it is very often the same offenders, causing issues to the public.
IF you have any issues with a breeder go back to them before you start mouthing off about them. We will listen to you, however be honest don't invent stuff I don't take to liars too kindly.
If you purchase a pup and it sadly passes on, have a full body autopsy done by a Laboratory not a vet, let the breeder prove to you the pup you purchased from them was indeed a healthy one. IF NOT ???? Next time around buy wisely insist on health guarantees. THIS IS OF THE UTMOST IMPORTANCE WHEN PURCHASNG THE TINY SIZES.
They are not sickly if bred correctly and placed in the right owners hands.

THEY ARE HOWEVER HANDS ON TO RAISE THE REASON OURS LEAVE US 4 MONTHS FOR TEACUPS AND 3 MONTHS FOR SMALL POCKETS AND NOT AT 8 WEEKS OF AGE.
ONCE again as I have said millions of times a genuine tiny sized pup is not suited to the majority of the public.
Thank you for your time. Once again beware of scams as well as scammers out there and most of all breeders who sell sick pups, underaged pups and elephant sized pups as teacups and small pocket dogs AS THEY are the SCAMMERS themselves.
DON'T BUY ANY PUP YOU FEEL SORRY FOR, DONT BUY A PUP YOU FEEL IS UNWELL; UNLESS YOU HAVE IT IN WRITING FROM THE BREEDER CONCERNED, that YOU WILL HAVE IT SEEN TO BY YOUR VET AND IF HE/SHE FINDS IT UNWELL, YOU WILL EXPECT TO BE REFUNDED IN FULL. DONT PURCHASE A PUP THAT IS DIRTY, FULL OF FLEAS ETC, THAT ALONE IS A RED FLASHING WARNING LIGHT, CHANCES ARE GOOD IF THE PUP, HAS OBVIOUS EXTERNAL PARASITES IT HAS INTERNAL PARASITES AS WELL.
SCAMS be cautious…………
I mentioned scams a very long time ago on this website, but they are still very much out there.
Only yesterday I came to hear of yet another person being scammed when they replied to an advert regarding a teacup yorkie puppy.
The story was as follows put down R5 000-00 all good, then the courier would be a further R9 000-00????? This was from Kimberley to Gauteng. GEE whiskers some cost for a courier.
PUBLIC PLEASE BE AWARE, THE WORD TEACUP IS ATTACHED TO SO MANY ADVERTS, THE REASON BEING FOR YOU TO BE SUCKED IN TO BUYING A SUPPOSED TEACUP SIZED PUP, easy sale, lovely sales pitch.
First and foremost the genuine teacup pup is not R2 000-00, R5 000-00 or even R8 000-00 but considerably more. Reason being a teacup pup is a very hands on pup to raise and that would include from the get-go with the breeder. My teacup dogs are here for 4 MONTHS. They are monitored around the clock from the day they are born.
So be wise, don't fall for any stories about a teacup being R6 000-00 or whatever as that is not a teacup dog you are paying for but a far larger pup, alternatively could be an undernourished sickly pup, an underaged pups, it sad to say happens out there.
NO teacup pup will leave its breeder at 8 weeks of age, if the breeder is a professional breeder, the pup will remain with the breeder for weeks to come.
NO teacup pup flies from one part of SA to another at 8 weeks of age either, way too tiny and if it does fly, you can be guaranteed it once again is no teacup sized pup but a bigger pup. A genuine teacup pup at 8 weeks is so tiny that it would risk being thrown about if it was indeed sent in the cargo of any airliner. So don't fall for that one either.
My teacups at 4 mnths of age I refuse to fly in the cargo section of a plane. WAY TOO RISKY AND WAY TOO DANGEROUS.
I hear about all the issues every other day from the public because the public want to be able to trust and believe in whoever they are buying from. Very few out there, you can honestly trust in this day and age.
UNDERAGED pups, sickly pups, you name it, OFTEN fobbed off as teacup size. Pups riddled with internal and external parasites, once sorted by a vet grow like weeds.
Most PERSONS are not teacup owner material, huge responsibility, total dedication to own and raise the proper GENUINE tiny. Don't be sucked in, do your research.
First and foremost make sure you have the lifestyle to own a VERY TINY pup it is not something you buy on impulse, it is not something you want to own because you want it to be far smaller than your friends is. At the end of the day, this is a life, If you purchase a teacup from me, be assured I have put in weeks and months of effort, love, you name it, in raising that tiny scrap of a pup. I expect the person buying it to have researched owning a mouse sized pup and dog.
Teacup dogs are like human babies, they are not a DOG as such.
So many people that contact me have no idea what a teacup dog actually is, they just hear it in conversation amongst people. So they want one, their friends is 2kg I DON'T THINK SO SOMEHOW. IF that is the weight of the friends dog it is NO teacup dog.
We only work with buyers for this size of dog we know are the right owners. We only work with waiting lists, so NO teacup pup is ever sitting here waiting for an owner to drop on by. They are reserved, sold, ordered long before they are in most cases even conceived. This is a RARE, very special size of pup. IT does not come cheap. OURS all carry health guarantees. They are chipped, sold on contract, they will be sterilised NO negotiating on that one. They will be registered. They will leave here having had all their inoculations which is three inoculations plus their rabies,. Numerous dewormings etc.
I get umpteen enquiries and everyone wants one yesterday. SORRY that does not happen and I would think very long and hard in supplying someone who on the spur of the moment, decided they just had to have a teacup pup. we do not supply any pup of any size, to any IMPULSE buyer.
THERE IS NO SUCH THING AS:
Breeding teacup dogs as in a pair of a mother teacup or father teacup NO SUCH THING. GENUINE teacups are way too small to sire or produce pups if you are told the mother is a teacup be advised your breeder is talking total NONSENSE.

A litter of teacup pups

Teacups in numbers at a breeder ???? Does not happen sorry...

Teacups leaving the breeder at 8 weeks of age

Teacups needing to be bottle fed

Teacups needing to be syringe fed

Teacups that reach 1.8kg at an adult weight - in my book this is in fact a large pocket sized dog
The worst of it all, if you are indeed someone who ends up with an underaged, or sickly pup that needs your vet's constant attention, chances are almost guaranteed that pup is going to pass away. Sad to say but true. I hear of it every other day. DON'T be the next victim. A
Don't buy a pup you cannot do right by, buy a size of pups that suits you, and your family. You will regret buying a really small pup if you don't have the lifestyle or don't give your all to raise that baby. Chances are pretty good it will end in DISASTER.
My blood runs cold when I hear I WANT THE TINIEST TEACUP YOU CAN SUPPLY ME !!!!!!!!!!!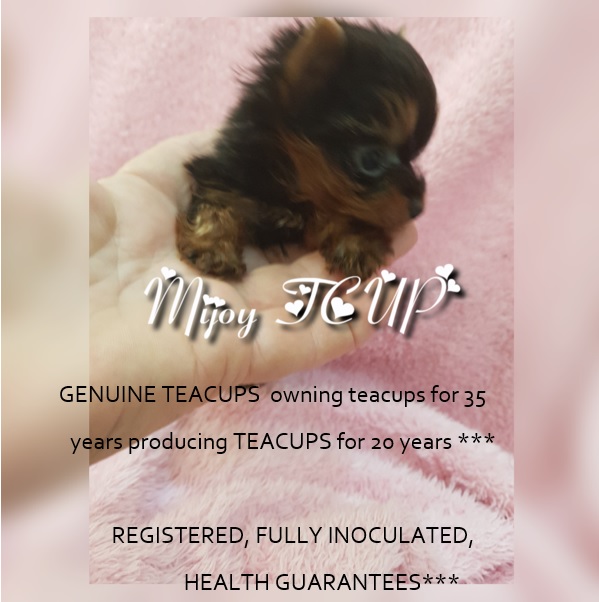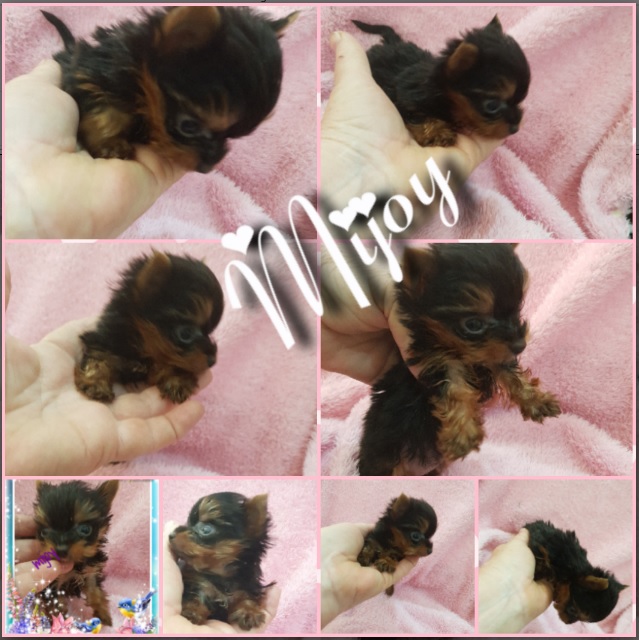 ABOVE the real deal.... this is a TEACUP at almost 9 weeks of age
she is however not for sale WAY TOO TINY.....

From: Lucy vdw
Sent: Tuesday, 11 June 2019 10:32
To: Mijoy Yorkies
Subject: Re: PROPER SMALL TYPE YORKIE
Good morning Joyce
Thank you for taking my call. It was a breath of fresh air chatting with you. Discovering there are breeders who take BREEDING seriously who have a passion for what they do.
As I mentioned during our conversation. I am one of three dog owners, LOOKING for the ultimate tiny sized dog that we can take with us, on holiday, everywhere. All three of us have been taken for some rather nice rides in the past.
One of my friends was scammed and I know that was stupid to even think a teacup dog was such a low price.
The other friend of mine has bought THREE dogs all were sold to her as being SMALL SIZES and not one is.
It saddens us that this is the norm out there, that we are taken for ride upon ride and it has happened to me once, fortunately. MY tiny is all of 3kg and not a good quality dog at all. However we love her and would never dream of rehoming her and I do believe this is what some breeders bank on, a CLULESS buyer taking their word for it and buying a pup, falling in love with it, although it is nothing remotely like you ordered from them or they told you it would be.
I was lucky my husband would not hear of me LOOKING around for another, especially when he knew how my two good friends had been taken, however I was over the moon recently when both my Hubby and I were on holiday and we met a lady carrying MY IDEAL DOG and she was more than happy to tell me her dog was from you as was her sisters TINY and not a seconds issue. They got what they wanted and what they ordered. NOW my HUBBY says I can go ahead and order my LONG WANTED TINY DOG.
The dog we have, our tiny at 3kg sadly has to stay home with a babysitter as she is NOT small and we cannot take her with us wherever we go as was the plan in the first place.
Thank you for making my day.
Best regards
Lucy
Refer further down on this page for our sizing of our dogs....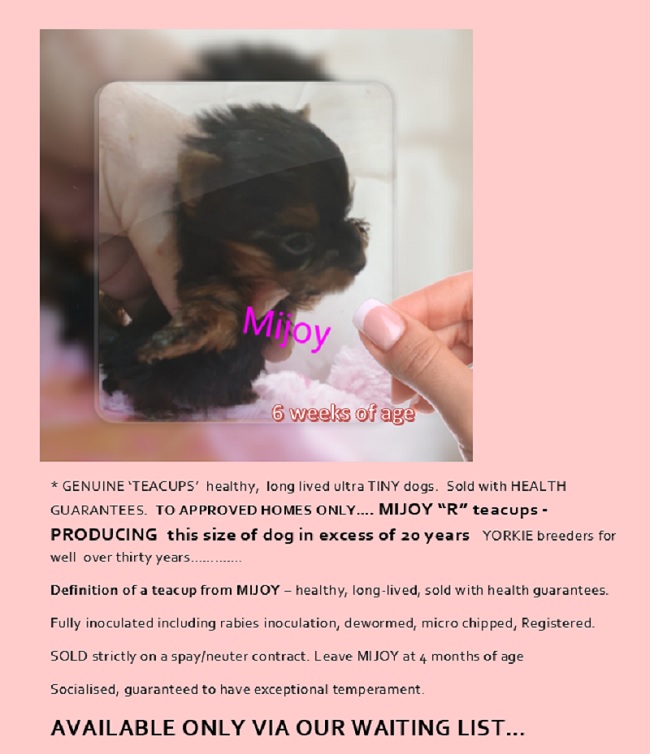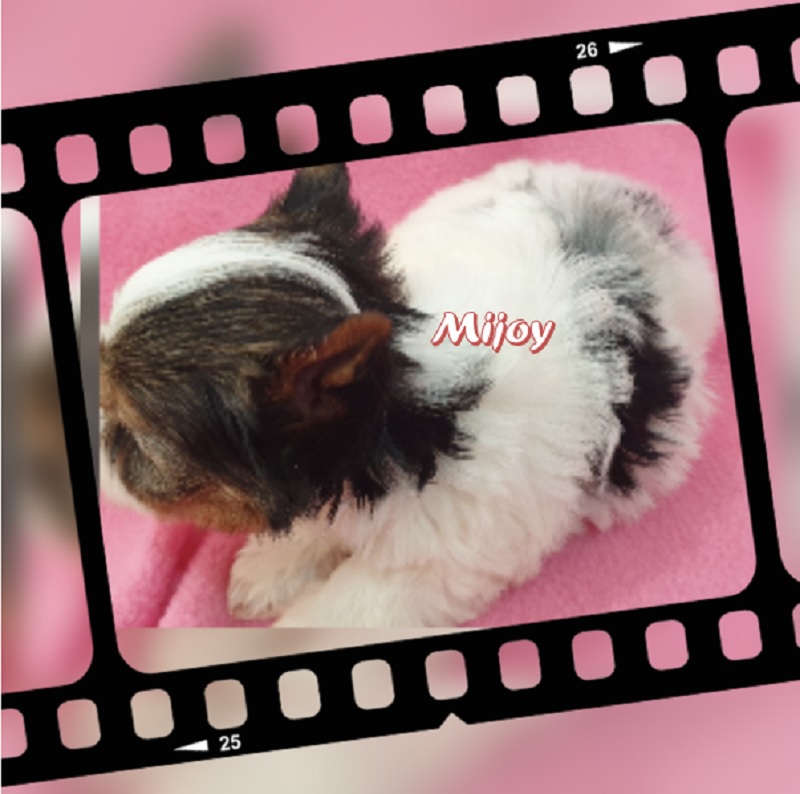 TEACUP * TEACUP* TEACUP AND AGAIN TEACUP PUPS AND DOGS….. is this size of pup and adult dog for you??
Almost daily I get an enquiry for a teacup pup, sometimes four a day as happened this Monday past and I am not exactly sure why? MOST of the buyers contacting me are not aware of the size of a teacup to begin with? Why do they want one? Maybe because it is fashionable or it is COOL or it is what everyone else claims they own?
HOWEVER the latter part of claiming they own a teacup is questionable!!!!! What is a teacup dog in the first place?
My take on this is the smallest dog possible and having said that GOOD HEALTH, long lived lives, healthy, happy lives – only seeing a vet for the norm, shots, sterilization and dentals etc.
I hear a lot of very sad stories regarding people buying a TEACUP which has not been well since the day they got it, been in the vets for one to three weeks died and the vet bill is horrendous, they then have paid for a pup with NO HEALTH GUARANTEES of any kind, paid out a fortune to a vet to try save a life, the heartbreak, the emotional stress ?????????????? The financial strain.
BE CAUTIOUS where you buy a teacup pup from. They are not the norm, they do exist, however if the breeding of them is manipulated by the breeder that is BAD NEWS. They should not be interbred neither should the parent dogs be very small dogs. If these rules are not applied or stuck to, these are the very pups that are never well, die at a young age. Often a week or three after you have taken delivery of them.
These are purely guide lines IF YOU ARE looking for the ultimate tiny dog and you have the lifestyle to own that size of pup and dog and by that I mean, you can put in the time it takes to give that tiny sized pup the love and attention it requires. This is not a pup you leave home and got to work or you put in the round the clock care, ONLY when it suits you. THIS IS A COMMITMENT YOU MAKE when you purchase this size of pup that you are in it for the long haul, you are there 24/7 and not when you feel like it. IF you cannot give your all don't even be tempted to go that route of buying the genuine teacup.
A teacup dog in my book is an adult dog that can easily stand on a brick lengthwise with all fours. It should not be at risk of falling off of that brick either. It should be a solid short legged, short bodied, dog not a dog that is as light as a feather either. OURS we have bred are 550gms to 1.1kg AS AN ADULT DOG.
We have owned proper teacup dogs for the last 35 years. We have produced them ourselves for the last twenty years. PUPS that if in the RIGHT HANDS will live very long, happy, healthy lives. In the wrong hands the pup is simply not going to make it.
We sell every pup that leaves us with certain HEALTH GUARANTEES however that does not mean a buyer can do a slap dash job of caring for a mouse of a pup OR any size pup for that matter and fail and think I as the breeder will replace that pup. IGNORANCE IS NO EXCUSE, SHOULD YOU FAIL.
WE GO all out to ensure every pup that leaves us is healthy, we give a total back up service to our clients, we do expect clients to be honest with us if they feel they want a mouse size of a dog. IF for whatever reason a pup of ours passes away in the hands of the new owner, we will require a full body autopsy being done by a laboratory NOT a vet. We play more than fair, we expect the owner to go all out to ensure they do right by the pup in hand.
IF HOWEVER you are not one to do what it takes, need to be out and about, partying it up etc THE TINIES are not suited to you. Consider your tiny pup to be a human baby and you won't go far wrong. Treat it like a dog, the wheels will most certainly be wobbly and in most cases will come off.
HOWEVER I have a good few teacups out there – never having given their owner a seconds problem, because they are the right owner.
A teacup sized pup and adult dog is not a size of dog you find every day, far from it. Some breeders use the term teacup as a means of enticing buyers, some buyers to begin with, have no idea what they should be looking for when enquiring about owning a teacup dog and they are told whatever they want to hear. The first thing I ask the person enquiring about a teacup from me is what size do you expect that pup to be when an adult dog? Some have no idea, some will say I had no idea such small dogs exist, I have been told they are 1.8kg as adult, yes imagine that 1.8kg????
MOST teacup pups sold as teacup pups are NOT teacup pups in the first place. Most of those pups at young ages, a few weeks of age, already weigh what a teacup pup should weigh when it is months old.
A teacup dog is suited to very few people. Consider the responsibility required, the work involved before rushing into buying a very small sized pup. Do your homework, if the pup is not sold with health guarantees, insist you have a vet check it out before you go ahead with the transaction. We sell our pups with health guarantees, we always have.
IF a TEACUP??? Is being sent to you by plane at 8 weeks of age or there abouts, guaranteed it is NO TEACUP SIZED PUP but will end up considerably bigger as an adult.
PLEASE don't come to me asking advice on a pup you have been offered by someone else. I don't know the history to that pup, I don't know the blood lines behind that pup, I know what goes down in my establishment NOT what goes down in other breeders establishments. There is far more to breeding a proper teacup pup than breeding a small size pup. IT rarely occurs that any small sized pup born is in fact a teacup pup. This is where most people get taken for a ride, it is the tiniest we have ever had and then when at the vet, it is discovered the pup is full of both external and internal parasites and once the vet has that sorted out the pup grows like crazy.
There is no breed standard for the sizing of teacups or pockets. However a teacup should be a very tiny, healthy adult dog that weighs a maximum of 1.1kg. We do have genuine teacups overseas.
Guinness World records - To the best of my knowledge the smallest yorkie was 450gms as adult. We have bred them as little as 550gms, dogs that have been healthy and lived for fourteen odd years. We do occasionally end up with this size of teacup HOWEVER we are cautious who that pup goes to.
We don't like carrots being dangled in front of our noses - carrots are for rabbits. We are breeders whose top priority is to see that no matter what size of pup we sell, it is the right size of pup, for the future owner. The reason we ask the questions, it is nothing personal, it is in your best interests as well as those of the pups and MINE as the breeder that you are fully aware what it takes to raise a pup of whatever size it may be.
We have been in this a very long time, it is not something you know in five or ten years but over many many years, experience, the reason we do what we do to ensure you get the TEACUP for example you have dreamed of owning.
A genuine teacup pup is not a cheap pup. OUR OWN LEAVE US AT FOUR MONTHS OF AGE having had all their shots plus rabies. Chipped, sterilization is not negotiable. A healthy pup operated on by a vet who is accustomed to working on small sized animals will be fine being sterilised. UNSTERILISED dogs are not healthy dog's long term. Every pup we have ever sold is sold strictly as a pet, not for any form of breeding, to sire or to have one litter, etc. SOLD STRICTLY AS A PET.
If you require any further information, need advice, email me and I will do my utmost to assist you if I possibly can info@mijoy-yorkies.co.za
ALL our pups leave us fully socialized, guaranteed to have exceptional temperaments. Handled from birth NO KENNEL OR CAGE BREEDING at all. NO teacup pup is ever here waiting for an owner they are sold strictly via a waiting list. There is no such thing as a TEACUP LITTER OF PUPS genuine teacup adults are not capable of breeding to begin with. The majority of buyers are in fact impulse buyers, today they want a teacup yorkie, tomorrow a chihuahua and next week a rottweiler. We work with serious buyers who have done the research prepared to wait their turn for the ultimate dog.
If you are urgent to purchase a pup, we are not the right breeder for you, we never have pups in numbers waiting for buyers, we don't believe in that, never have believed in it. We go all out for each and every pup born at MIJOY it is impossible to go to the lengths we go to for our pups, if we have dozens at any time.
All our pups are registered. Chipped, sold on contract STERILISATION is not negotiable. IF you have had a pup die on the table, very unfortunate situation to face however, there would be a reason for that, heart issue with pup? Vet not familiar with tiny sized pups? NO matter what the reason, do your research, find out if your vet is comfortable operating on a tiny dog, we have sterilized our own tinies that have weighed 600 and 700gms without the first hitch. Remember our dogs carry health guarantees. We take responsibility for what we put on this earth. We go the extra mile. However if you don't follow through – your problem not mine. Every animal born deserves to end up in the right home with the right owner, we go to great lengths to ensure that happens. THANK YOU FOR YOUR TIME.
THIS INFORMATION MAY COME IN HANDY FOR THOSE WANTING THE ULTIMATE TINY DOG…. Should you hit a problem
Remember any tiny sized pup is a hands on pup, don't think you let the wheels come off you can expect any vet, any 24 hours clinic to get the wheels back on, it rarely will happen. Once a tiny becomes hypoglycaemic which is a condition where the blood sugar drops, once that goes down, if not seen to in a short period of time NO vet is going to stop your pups from passing away, there is a point of no return with HYPOGYLCAEMIA. This is not a condition as such your pups was born with but the fact is has not eaten sufficiently in a period of time. LOW temperature is yet another reason your pup may not survive no matter how good your vet is. The minute a pup's body temperature drops to any degree, it is at risk of dying. The organs begin to fail. NO matter what that pup is going to pass away.
Over the years I have had the public come to me asking me to save their pup they bought from elsewhere they don't want it to die. As I have mentioned above it is rather a tall order and something I will not get involved with. There is a VERY thin line when it comes to caring for a genuine tiny pup and often tiny pups sold off as teacup are in fact, underaged pups, or pups that have failed to thrive in the breeders establishment.
There is far more to breeding and raising a genuine teacup pup than meets the eye. It is an around the clock dedicated breeder, to kick start the process.
TINY SIZED PUPS AND DOGS ARE MEANT TO BE "CONTROLLED"
KEPT SAFELY, MAKE USE OF A PLAYPEN AT ALL TIMES UNLESS THAT ANIMAL IS IN YOUR HAND OR UNDER YOUR NOSE...........
BELOW EXCEPTIONAL PRICES FOR EXCEPTIONAL DOG OWNERS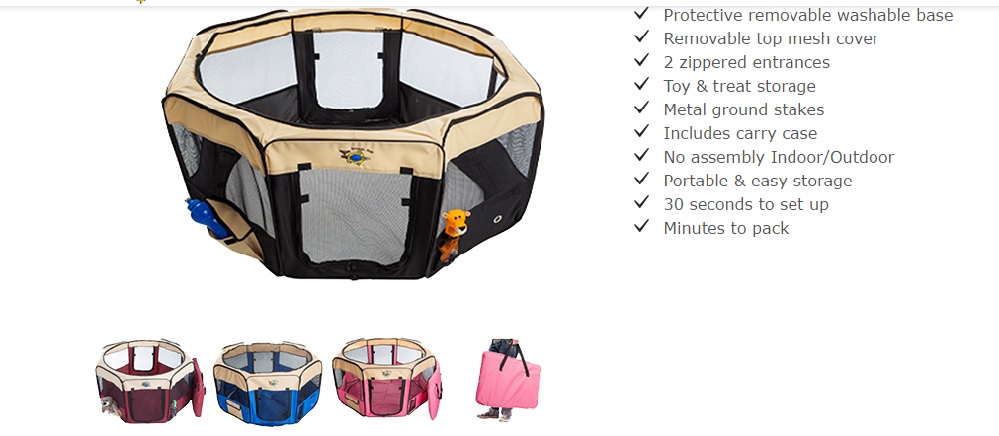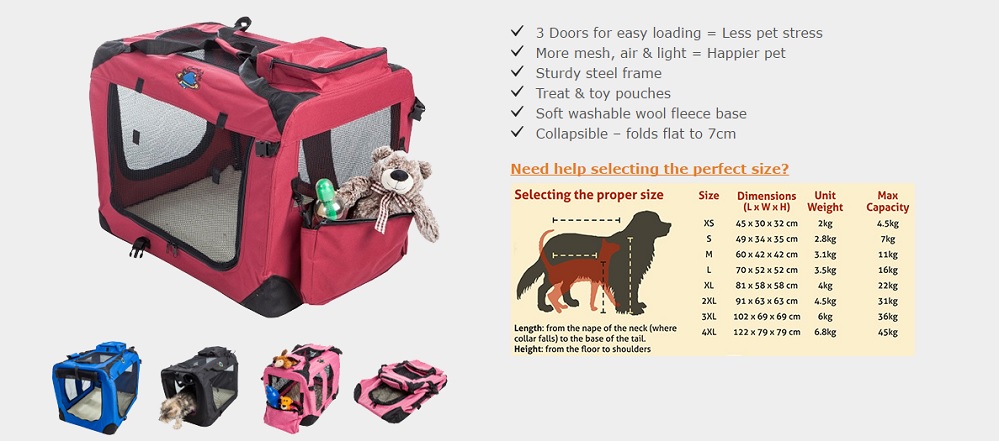 ALL ENQUIRIES FOR THE ABOVE TO info@mijoy-yorkies.co.za
Top quality imported animal accessories.... partners with Cosmic Pets for twenty odd years
Interested in other cosmic pets products and items, contact us for the best price ever -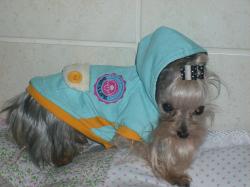 600gm adult weight teacup dog MIJOY
1.2kg adult weight SMALL POCKET dog MIJOY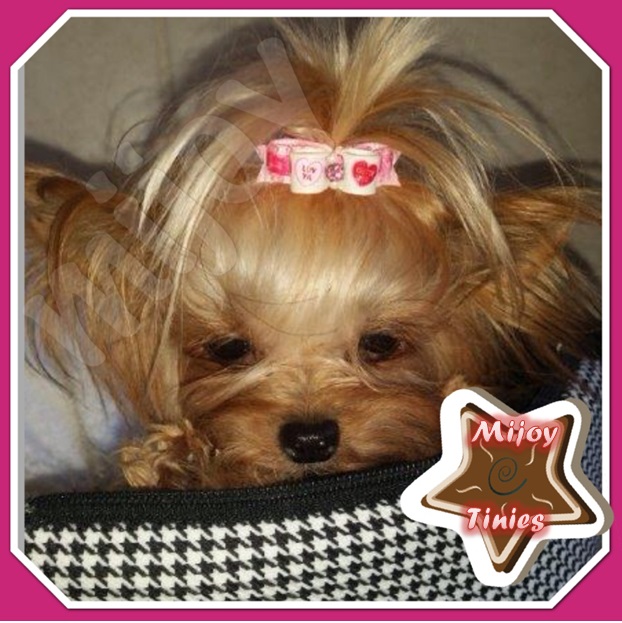 Medium size pocket dog 1.4 / 1.5kg adult weight MIJOY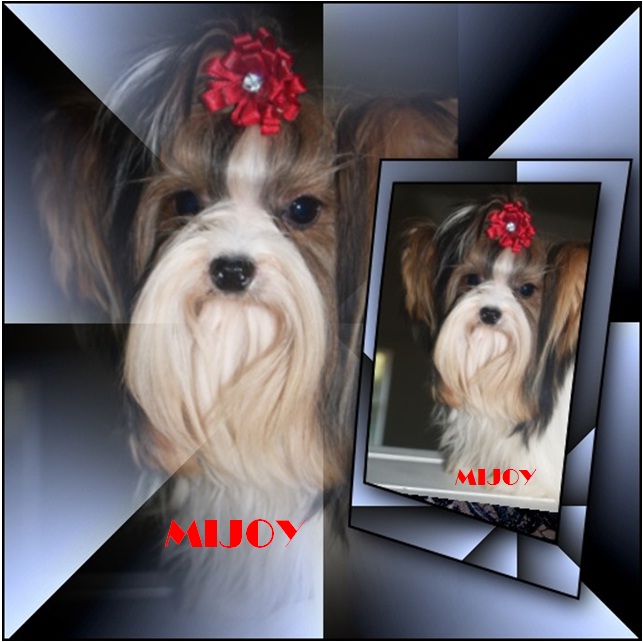 BIEWER TERRIER 1KG TO 1.1KG TEACUP ADULT WEIGHT MIJOY NOW 6 years of age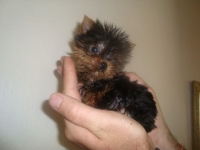 teacup pup matured to adult weight 850gms MIJOY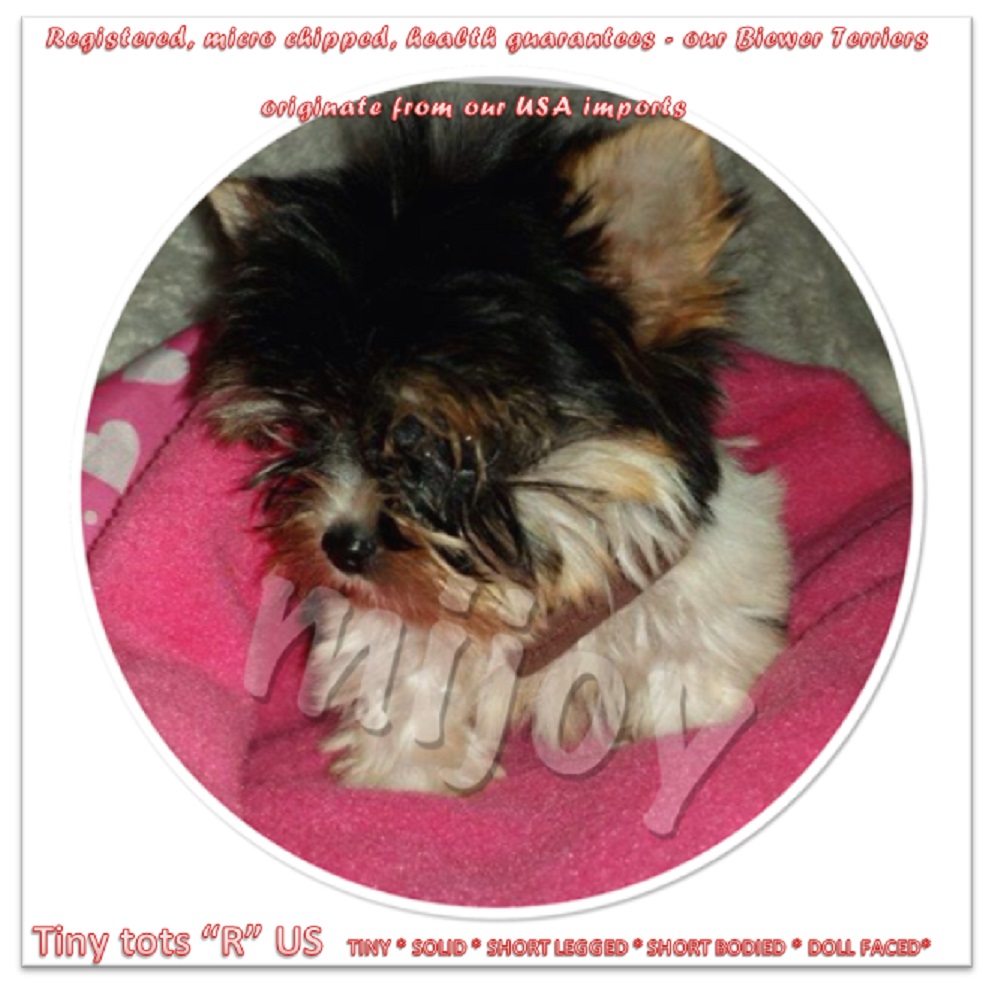 ABOVE A pic of one of our BIEWER TERRIERS as a pup now in ENGLAND weighs 1 to 1.1kg on average as an ADULT TEACUP 3.5 years of age.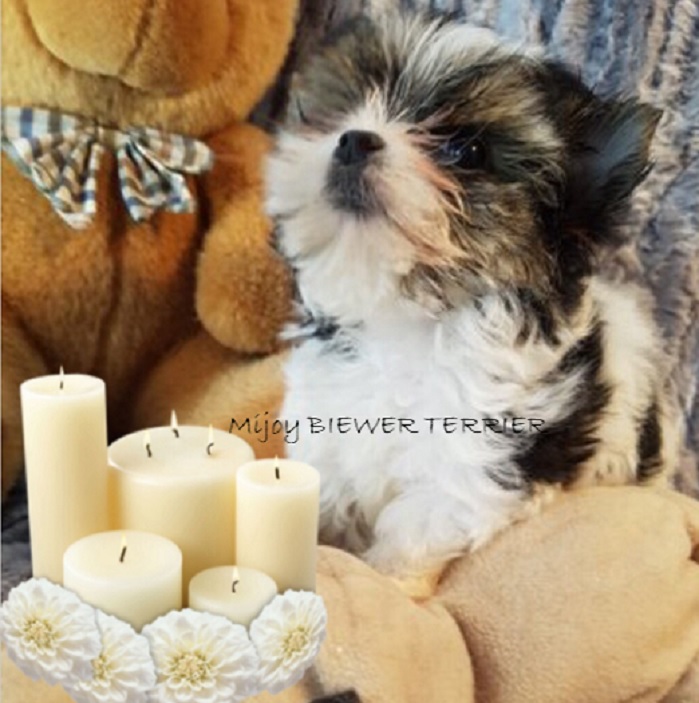 ABOVE : Another of our pups adult weight of 1.5kg MEDIUM POCKET SIZE Mijoy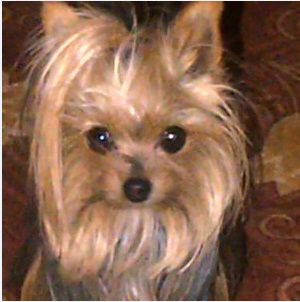 ABOVE : One of our teacup MATURE ADULTS around 12 years of age, if i am correct a real DOLL 900gms to 1.1kg depends on how cuddly she is at the time... MIJOY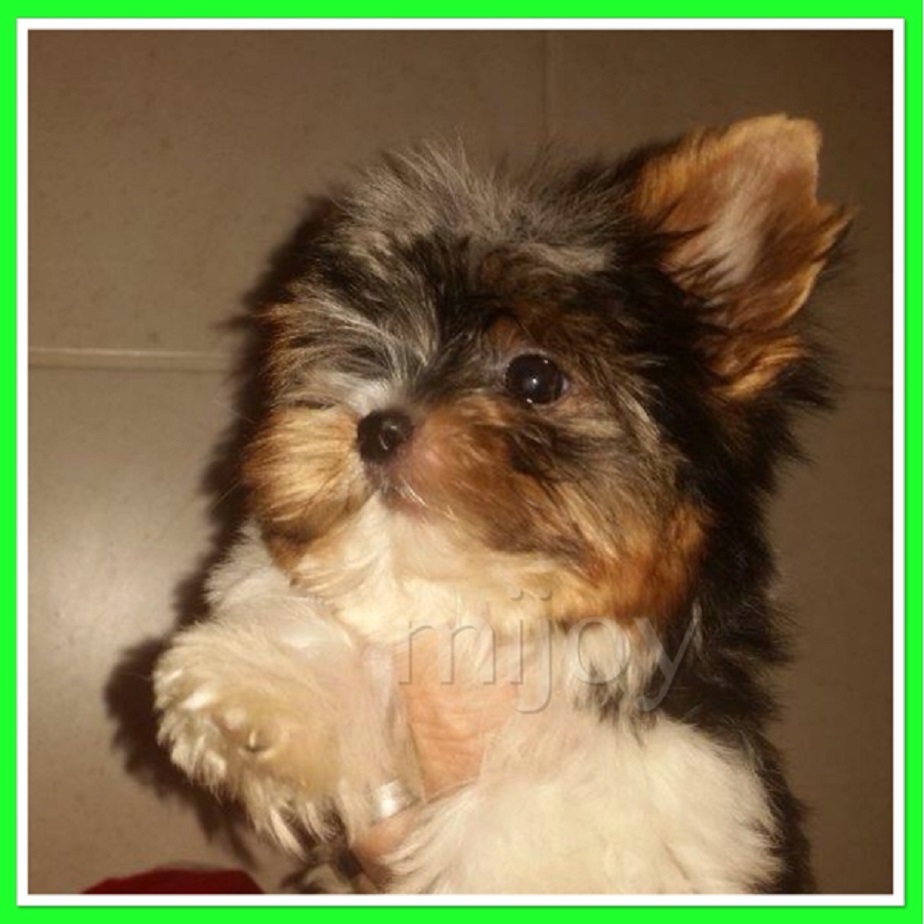 This adorable baby has matured to an adult weight dog of 1.8kg LARGE POCKET size Mijoy....

ABOVE: A PIC OF ONE OF ONE OF OUR DADS WHO OVER THE YEARS HAS PRODCUED MANY A TEACUP AND POCKET SIZE PUP.
He is an adult weight of 2kg. OUR tinies are not bred from MICE sized dogs. BRED PROPERLY AS NATURE INTENDED,
The reason we DO and CAN sell ALL OUR PUPS irrespecitve of their size with HEALTH GUANATEES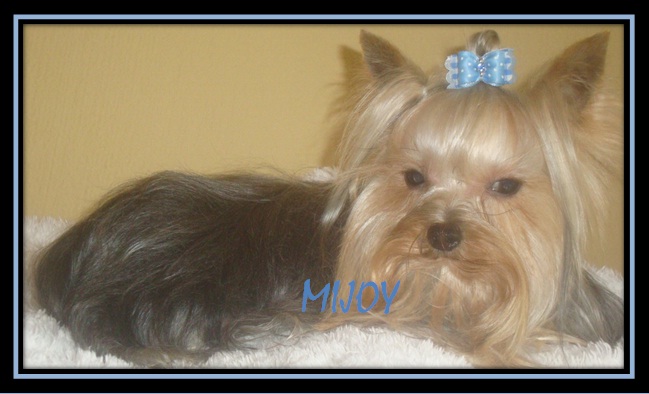 ABOVE: ANOTHER OF MY DADS WHO PRODUCED SOME STUNNING PUPS OVER THE YEARS
HE IS A 1.8KG ADULT WEIGHT DOG. Large pocket size MIJOY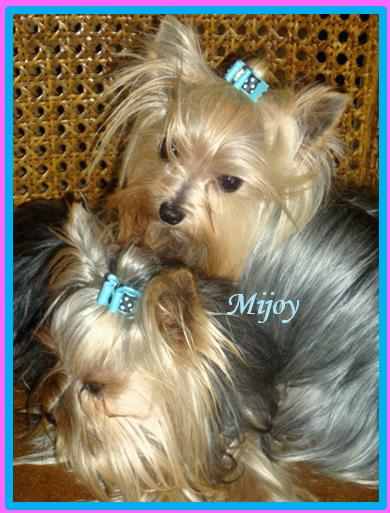 ABOVE : TWO POCKET SIZED DOGS LARGE POCKETS 1.8KG MIJOY. the above pic dates back to 12 plus years ago.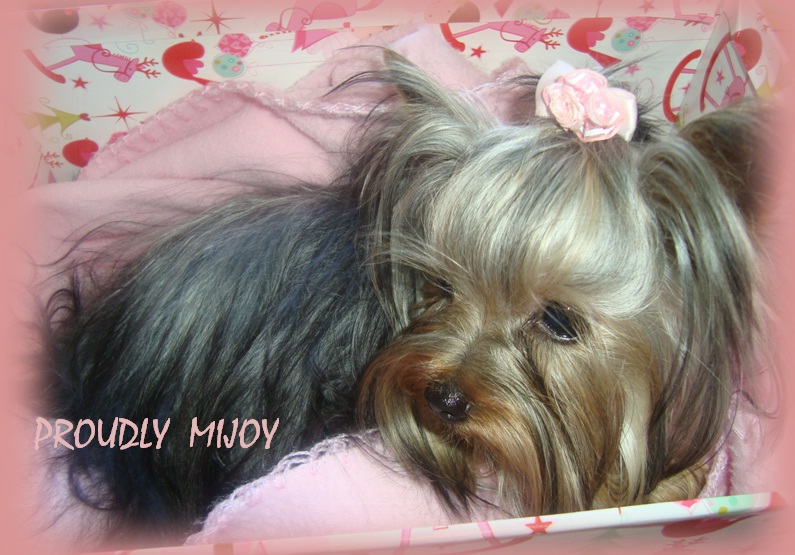 ABOVE: matured to an adult weight of 700gms MIjoy..........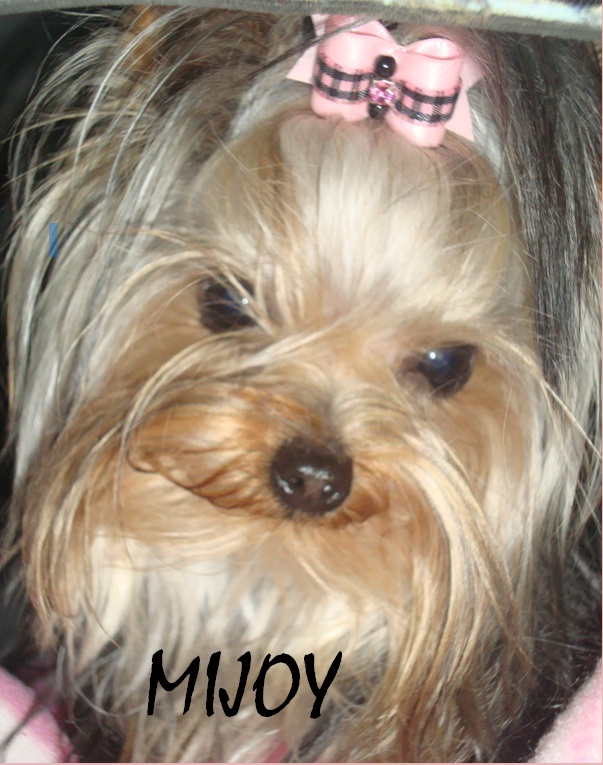 ABOVE : MATURED TO AN ADULT WEIGHT OF 700GMS Mijoy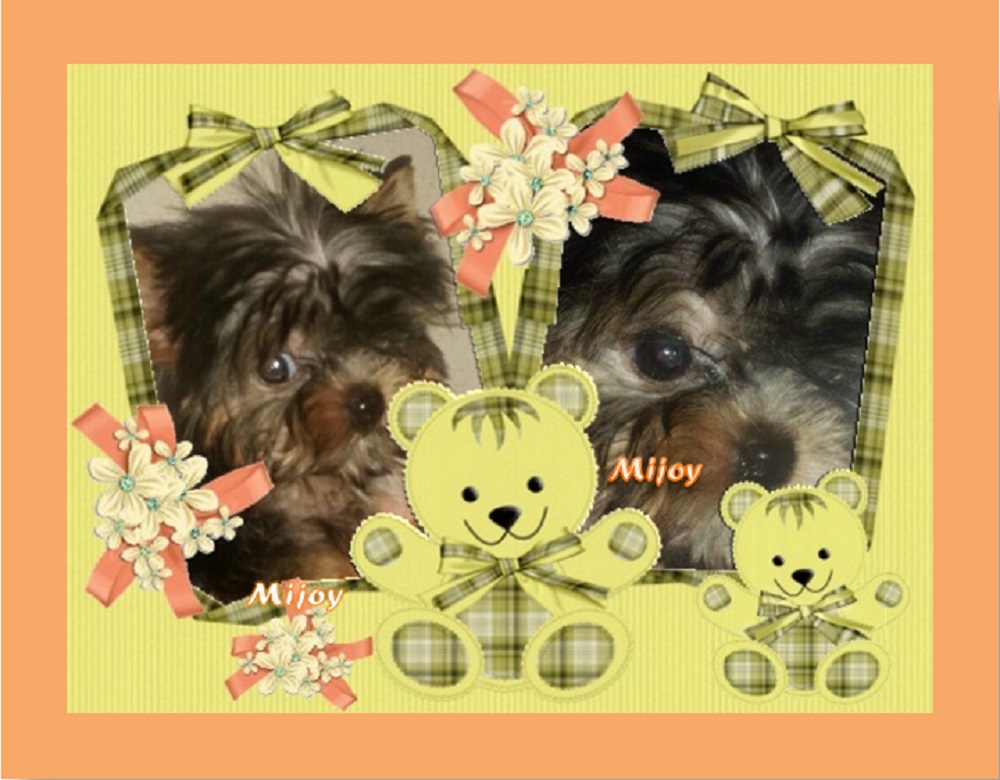 above : The ultimate gorgeous baby doll face ever.... mijoy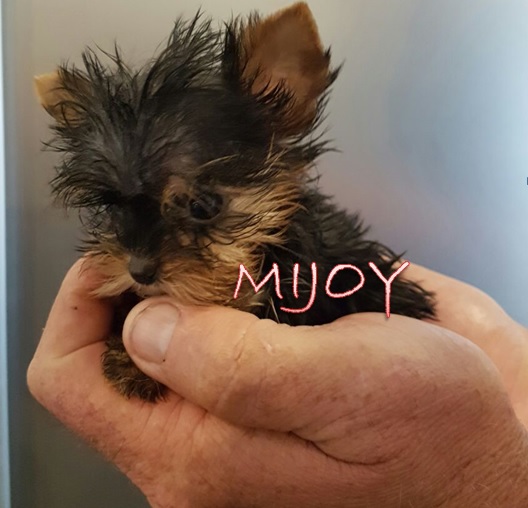 ABOVE: MATURED TO AN ADULT WEIGHT OF 584 GMS Mijoy
WE BREED THEM, HAVE DONE SO FOR MANY YEARS,
THIS IS A SPECIALISED SIZE OF DOG ALL TEACUP AND POCKET SIZED DOGS ARE SPECIALISED SIZES
WE ALSO PRODUCE THE SMALLER VERSION OF THE MINIATURE AND MINIATURES WHICH ARE ADULT WEIGHT DOGS OF 2.5 TO 3.5KG
WE RARELY WILL EVER HAVE THE STANDARD SIZE DOG....
BREEDERS OF TEACUPS
BREEDERS OF POCKET SIZES
BREEDERS OF ALL SIZES OF POCKETS AS IN SMALL, MEDIUM AND LARGE....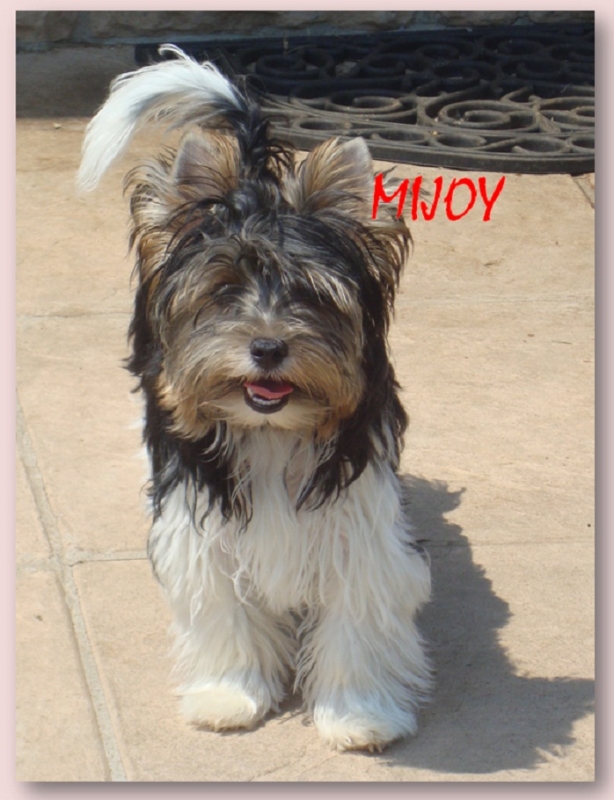 ABOVE : ONE OF OUR IMPORTED BIEWER TERRIERS FROM THE USA
Quality * Home raised NO KENNELS or cage breeding * Registered *
Micro chipped * sold purely as pets - we do not and never have sold the first pup for breeding purposes in the last plus thirty years *
All our pups are sold on contract, sterilisation at 6 months of age NOT negotiable
All our pups carry health guarantees * we do sell the tiny sizes but ONLY to informed persons, this size of dog is not suited to the majority of households, etc.*
We NEVER have the tiny sizes here waiting for a home, if you have the lifestyle
to own the ultimate pup, the TINY, contact us and join a waiting list.
Sold strictly via our waiting lists




Big celebrations for Ronel who turned 50 and what a cake her adored YORKIE girl as usual present at the get together and a YORKIE beside the cake....
CONGRATULATIONS RONEL....

Below Angel did a walk to raise funds for the BULL DOG rescue...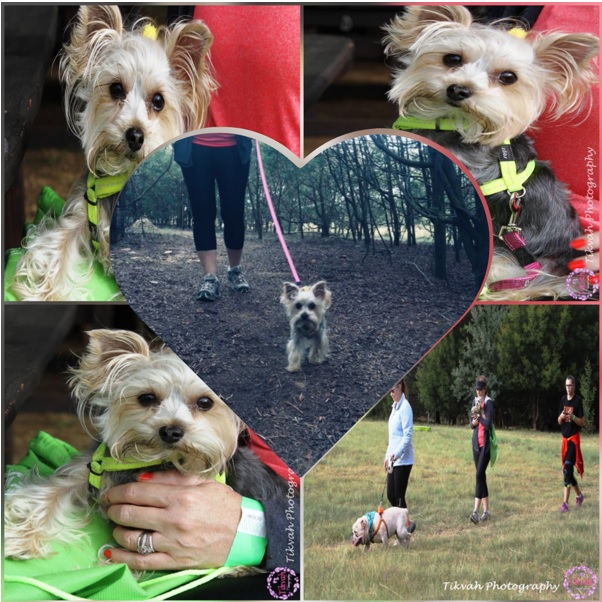 Below Carole's pride and joy...



Two of our very spoilt babies now living in the CAPE
Thanks for the lovely pics so happy you love them so much.



View our hit counter at the bottom of this page, now sitting at 2 250 642
Thank you to each and everyone you of for making this possible.
MIJOY WILL CONTINUE, to produce pups we are proud to pass on to
LOVING, CARING ANIMAL LOVING HOMES ONLY!!!!!!
STRICTLY AS PETS.
WE HAVE NEVER SOLD THE FIRST OF OUR PUPS FOR ANY FORM OF BREEDING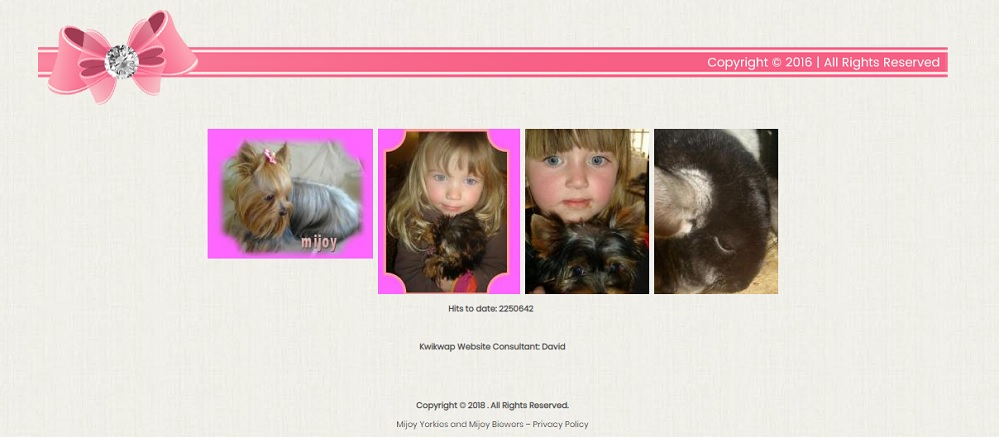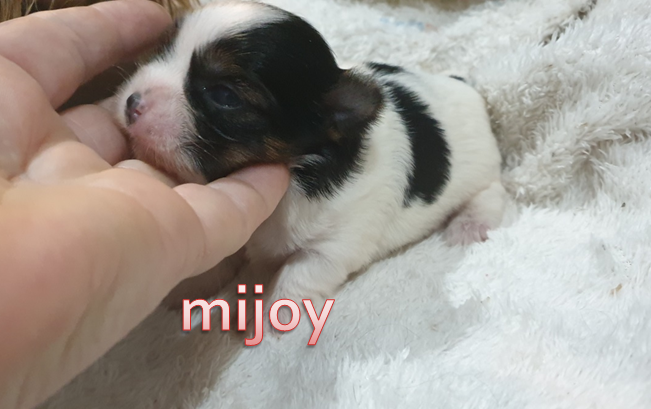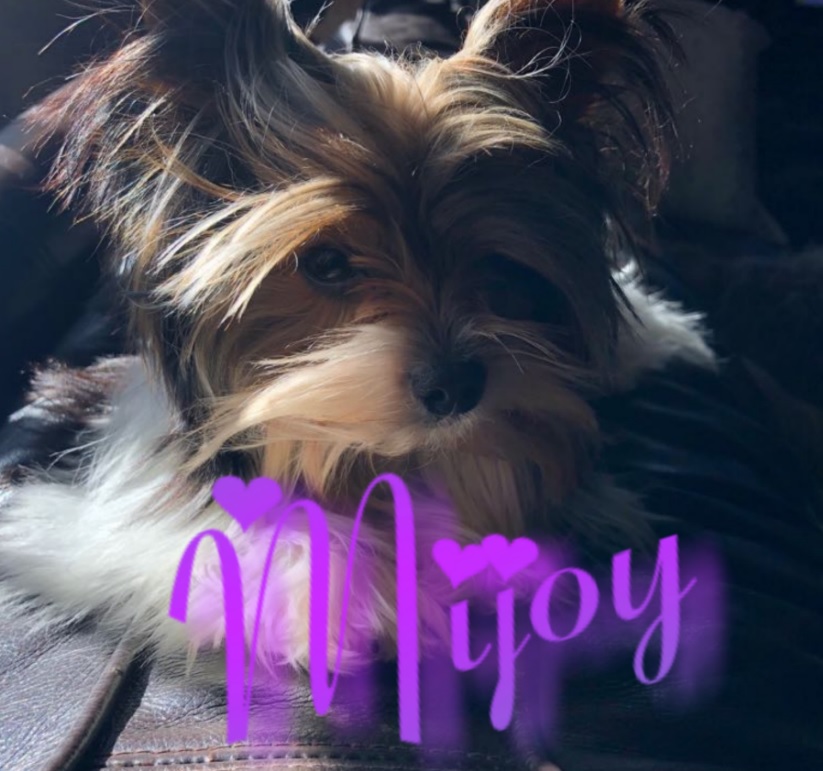 OUR LATEST LITTLE BIEWER TERRIER ANGEL TO LEAVE US IN HER NEW HOME, many thanks for the beautiful pic... WE GO THAT EXTRA MILE....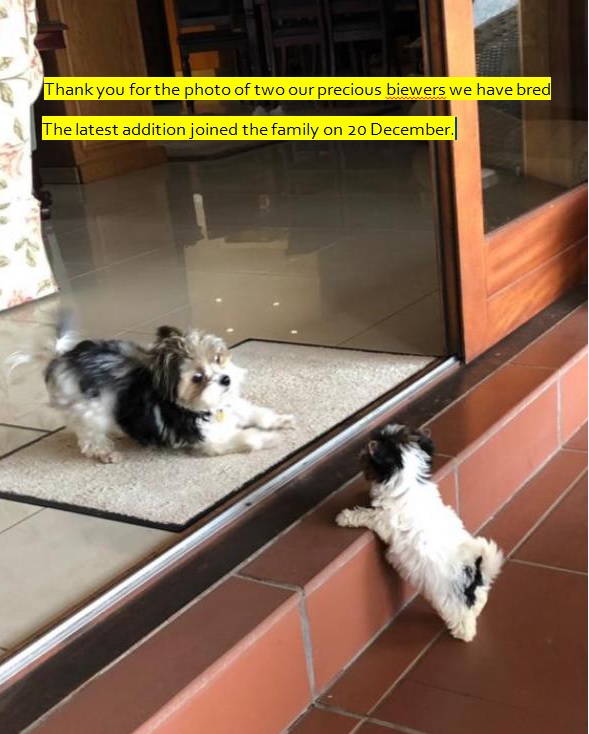 OUR LATEST LITTLE YORKIE ANGEL TO LEAVE US IN HER NEW HOME, PIC BELOW JUST COLLECTED FROM THE AIRPORT .... thank you for your mail below. WE GO THAT EXTRA MILE........

From: Hajni
Sent: Monday, December 17, 2018 7:18 AM
To: Mijoy Yorkies
Subject: RE: Rosie information and newsletter
Morning Joyce
I just want to thank you for your complete dedication to Yorkies, thank you for Rosy...she is the most amazing little angel with so much personality and spunk. She has leapt into our hearts and blended into our household as if she was always meant to be in our lives.
I'm so thankful that I have found you as a reputable breeder!
Will keep in touch with the progress of the little madam as we go along.
Have a wonderful week ahead
Much love
Hajni

Breeders of all sizes of the Yorkshire Terrier specialising however in the smaller sizes

Tartar is also known as dental calculus.
It consists of hardened bacteria. This hardened bacteria, or tartar, occurs when dental plaque gets stuck on your pet's teeth and then comes in contact with their saliva.
So what is tartar?
There are two types and one of them is more harmful than the other:
1. Tartar along the gum line
This type is called supragingival (above the gum) tartar.
It is often formed on the lingual surface of the mandibular anterior teeth – the outside of the large teeth in the upper jaw.
2. Tartar between the teeth and the gingiva
This kind of tartar is more harmful and is called subgingival (below the gum) tartar.
It thrives within the sulcus (gum pockets) between the teeth and the gingiva (gum).
Why is tartar bad for your pet?
If not taken care of at an early stage, tartar can lead to cavities and periodontitis (also known as gum disease and pyorrhea). These are a set of inflammatory diseases affecting the gum. Tartar could discolour the teeth and lead to bad breath.
Fact: Once plaque hardens and forms as tartar, it's impossible to remove with just tooth brushing.
How do I spot tartar?
Initially, tartar is hard to spot. It appears grainy and porous and usually has a chalk-like white colour. As it starts to harden, tartar turns darker in colour, usually in shades of yellow and brown.
Tartar is easy to spot above the gum, but not if it's located below the gum. Then it might be too late when you find out about the rock-hard layer of bacteria in your pet's mouth.
How do I prevent tartar?
Now that you know what tartar is, how do you get rid of it? It is impossible to remove tartar by yourself just by brushing your pet's teeth – it is stuck onto the teeth like concrete after all.
A veterinarian can remove tartar with professional techniques such as scaling.
But you can be your pet's hero too. You can prevent tartar from building in the first place! Simply brushing your pet's teeth every day will most certainly help.
There is also another measure against tartar that not everyone knows about.
PLAQUEOFF™ FOR ANIMALS
VOHC accepted, ProDen PlaqueOff Animal does not rely on topical application or friction. The product is ingested and works systemically.
The natural compound in the product comes out through the saliva and works to break down the bacterial biofilm that forms on the teeth and gums. This is how the natural bacteria in the mouth take hold onto the teeth and gums, colonizing and creating the oral problems of plaque and tartar, bad breathe and gingivitis. It does not change the pH of the mouth or kill off the normal levels of bacteria.
ProDen PlaqueOff has been proven to reduce plaque and tartar on the teeth and gums, depending on composition, diet and how long it has been there. It then works to prevent bad breath, plaque and tartar from returning.
Patients generally begin to see results over a 2-8 week period, and will see further benefits with continued use.
The URGE to own that very TINY sized dog… 18 September 2018
I believe very few people totally understand how these small sized dogs are born, bred etc. Most people think they are out there by the dozens, a good few to choose from and that could not be further from the truth, HEALTHY SMALL SIZED dogs are not the NORM, never have been the norm and I doubt ever will be the norm. HOWEVER, THEY DO EXIST.
i find some people feel if they have owned a hamster, no different from owning a small sized dog, COULD NOT be further from the truth. A hamster for one is meant to be the size it is NO dog is meant to be TINY.
You get the odd breeder who does the strangest things to produce these tinies, without taking into consideration the strange stuff, they do will impact on the overall health of the pups they produce. Something like INTERBREEDING, Mother to son, Father to daughter and so it continues, producing pups and dogs with major health issues, the new owner has to contend with the majority of that pup/dog's life which in most cases is not very long, SHORT LIVED dogs.
Producing small sized dogs as nature intended is what most dog owners would want and it can and does happen.
I am going to include a mail I received only this morning from a member of the public which is the NORM out there. Often when someone contacts me saying they want another small sized dog, they have one, I immediately ask them why not go back to the breeder you got your baby (which is now an adult dog) from??? The story is almost always the same, it has been the ONLY one they have ever produced or at the time they sold it to me, I bought it we had no idea it would turn out to be small and that too happens to me. There are no golden rules, GROWTH charts, well those are not the best way to gauge any future adult mass of any pup, unless, the pup is born at a certain weight, and sticks within the weight limits every single week however, this alone is not GUARANTEED, the pup must be disease free, no internal parasites at all eg. worms, must eat properly from the get go and be fed properly. This story of they only drink form the mother till they are UMPTEEN weeks of age, is HOGWASH.
I have even had the public come to me advising me that they bought a pup that has been bottle fed, the breeder guarantees it is tiny. ANYONE buying a pup that needs to be bottle fed is crazy. The mere fact it has to be fed tells one very big story, one I would keep well away from. No matter how tiny any pup is it should eat and eat very well and the tinier the pup, the more frequent that pup should eat and that would be around the clock.
Anyone buys a pup and is told feed twice or three times daily this is NO SMALL future adult weight dog.
I am also inundated with the public advising me of a pup they can buy from someone out there, pup weighed x at birth now weighs Y what do I think? Firstly I cannot comment on anyone else's pup. So much goes into the raising of a pup from birth.
How many pups in the litter?

Did the pup get a fair share of mother's milk?

At what age did this pup begin to eat?

Any set-backs of any kind this pup experienced? If so that alone will impact on the overall indication of the pup's future adult weight.
We produce pups from NORMAL weight adult females and smaller males but not mice sized males, as those are not suited to any form of breeding.
We get pups that from day one are born at a certain weight, every single week from birth reach the goal weight, they reach all goals, we expect them to reach as a certain sized pup for a future certain sized, adult weight dog.
You do get the exception where the pup is born at a pretty high weight, as it goes along the dogs weekly expected weight gain drops significantly but selling a pup like this to the public is questionable as it may decide to have a growth spurt along the way and end up more to the indicated adult weight at birth, than the going along week by week process. So it is first and foremost very important to go with a breeder who does have some insight into the smaller sized dogs, don't go on "hearsay either", they should be able to show you what they breed, etc, not necessarily their own dogs, but the people out there who own their dogs.
You must be able to trust the breeder of your choice, we all make mistakes this is a process that is not easy by any stretch of the imagination, but over the years you learn more and more.
NO really small sized pup should be leaving the breeder at 8 weeks of age. Many years back we used to do that when the new owner was pushy etc, however we have not sold tinies in years at that age. OUR genuine teacups leave us at FOUR MONTHS of age. Fully inoculated, health guarantees, microchipped, registration to follow etc. Sold strictly on a spay/neuter contract. Every pup of ours irrespective of the size will be sold as a PET on a contract. We have never sold the first pup for any form of breeding ever.
Every single pup we have bred for the best part of the last twenty plus years leaves here MICRO CHIPPED. This way that pup and ultimate adult dog will be identifiable.
We only sell our pups as PETS, not for any form of breeding. We will only see a GENUINE teacup pup to a qualified buyer.
Looking to purchase a proper SMALL sized pup takes time, we do not breed by the dozen, we do however pride ourselves in what we do breed and sell are guaranteed to be fully socialised, NO CAGE breeding, guaranteed to have an exceptional temperament, are quality, well cared for babies you can adopt and enjoy for many years to come. If you want a small sized dog as in YESTERDAY don't contact me, I will not be able to assist you.
This is a specialised size dog small sizes are not the norm so be patient if this is what you are looking for.
I attach two photos of dogs of mine I used to take out to the Malls I frequented two plus years ago, I did this for many years, however the attention they caused became a security risk to the MALLS and we were asked not to return with our four legged friends.
These dogs are all adult dogs, the heaviest weight is 1.2kg and the least weight 600gms. First and foremost HEALTHY and solid built, robust dogs.
Sorry the pic with the shopping trolley is not the best, but it gives a very good indication of just how small these dogs are when they are in the well- known, small plastic PICNIC basket.
THANK YOU FOR YOUR TIME.....
Please be advsied it is a lot of peoples dream to own a small sized dog, but there are certain issues to take into consideration, before opting to purchase a TINY or SMALL sized pup. THey are not suited to KENNELLING, they are not suited to staying in at a veterinary clinic, they pine, become distraught. The most important condition of them all, ensure you want this size of dog for the right reasons.... They are not suited to the majortiy of dog owners.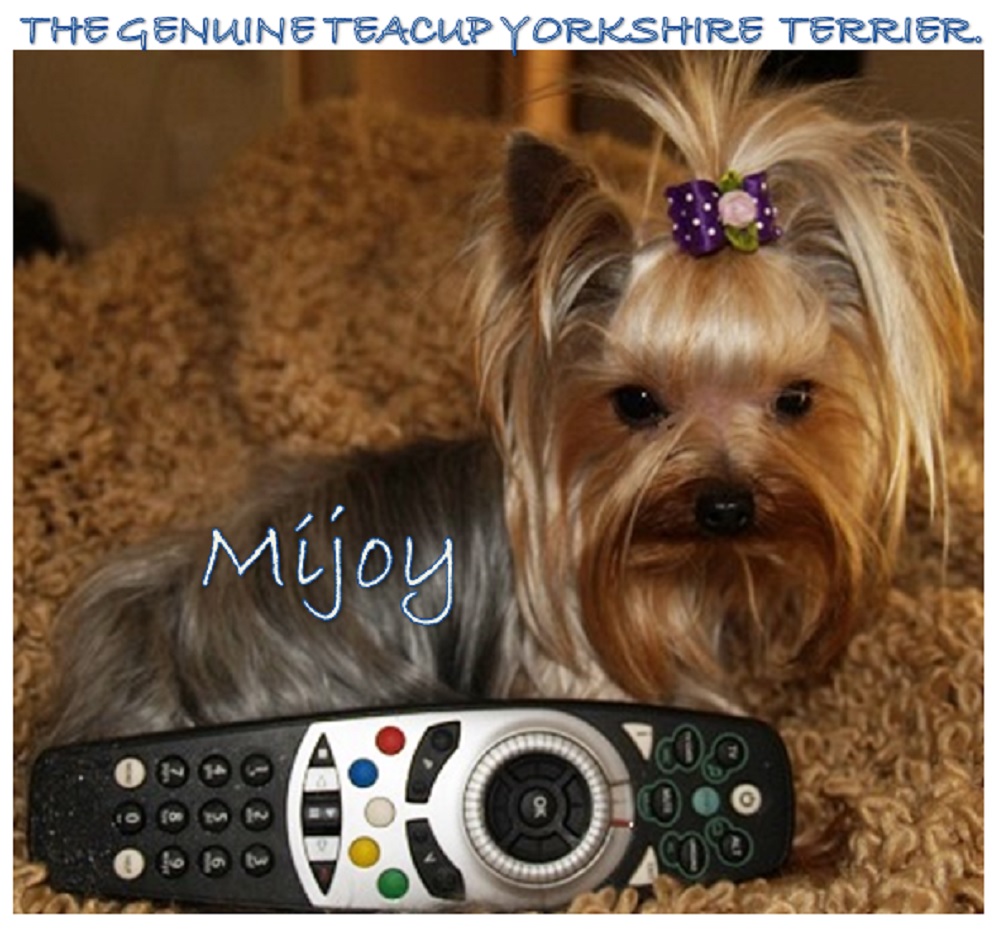 TEACUPS the real info behind a GENUINE TEACUP pup…..
I get inundated with enquiries for teacups, people wanting another teacup, I always enquire as to the weight of their current teacup, I am amazed to hear they are 1.8kg , 2.2kg etc and this has been sold to them as a teacup and they honestly believe it is a teacup.
I just had a lady call me saying that it is so hard for the public as they don't know the full story as to what a teacup pup should weigh, look like etc, so most are conned.
The adverts for micro- teacup, teacup etc, be cautious…. First and foremost a huge amount goes into the raising of any PROPER teacup pup so it is a pricey pup. However be cautious of that, as I hear from a lot of folk out there who have paid the big bucks and the pup is still no teacup.
OR sad to say paid big bucks and the pup is in the vet clinic for a week or three and passes away and that is really big bucks then.
FORGET SUCH THINGS AS GROWTH CHARTS EXIST…….. this is where most people have an issue, it is not guaranteed that a pup born at any particular weight will be the weight that growth chart indicates at birth, as an adult dog. This depends on so many factors, that if you had to know them all, you would come to realise very few pups reach that expected weight goal as was predicted from their birth weight..
What is your idea of a teacup weight dog and work according to that.? People come to me for a pup and say TEACUP I ask what weight do you consider a teacup pup and when they find out just how small they are and can be they are in shock. NO idea such sized dogs exist.
However be cautious, if you have any doubt get it in writing from the breeder of your choice, that you will have that pup to a vet, if for whatever reason the vet does not okay it as a healthy, robust and a TINY pup you will be returning it for a full refund. BELIEVE IT OR NOT, so many vets are not too familiar with what size a teacup pup is supposed to be but most know that a rather fair sized pup is NO TEACUP pup.
Why do I suggest this is done? SIMPLE as one particular breeder was selling very under aged pups as teacup and every one of those pups and I knew of three incidents, where the pup was hospitalised, day's later dead pup. This is a life at the end of the day, how can anyone be so heartless and cruel?
We have come a very long way when it comes to the teacup pup, owning my first one over thirty years ago. They are rare, they are NEVER available in numbers so the minute you are told by a breeder I have so many sitting here, be assured they are not a teacup dog to begin with.
It is not easy to raise a proper teacup pup it is hard work, dedication and a labour of love, it is total commitment by the breeder. A proper teacup pup will eat far more frequently and at a far earlier age than any other size of pup. So when you are told to feed twice daily or even three times daily and NO night feeds, you can be assured the pup is NO TEACUP pup.
Our teacups are here for four months. They carry health guarantees they leave us being fully inoculated. Chipped, sold on a contract to be sterilised. they will be registered.
This is a RARE size of dog, weighing anything from 550gms to 1.1kg as adult and at these weights, solid short legged, short bodied, robust HEALTHY babies.
This is no pup to take lightly, hands on, huge responsibility, no spur of the moment impulse urge to own this size of dog. This is NO fashion statement.
We only supply qualified owners who are on a waiting list with us. This size of dog is NEVER here waiting for an owner.
In the right hands, this pup and ultimate adult dog, will live, many long, happy, healthy and fun filled years with its owner and family. I say RIGHT HANDS as this pup needs to be in a home where its needs and the responsibility of owning it, is taken seriously. Buyers such as these do exist, we supply those folk, this size of baby. This is not parlour grooming material nor is it boarding kennel material. THIS IS A BABY IN THE HOME.
Thank you for your time……………
We do QUALITY not QUANTITY
We "R" the GENUINE TEACUP dog....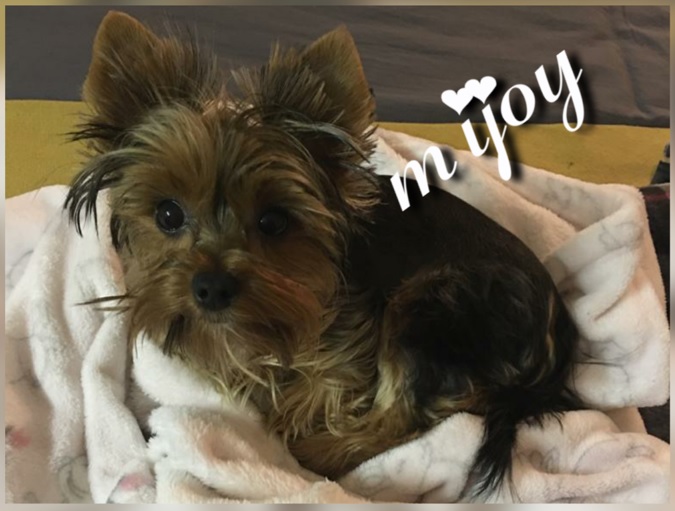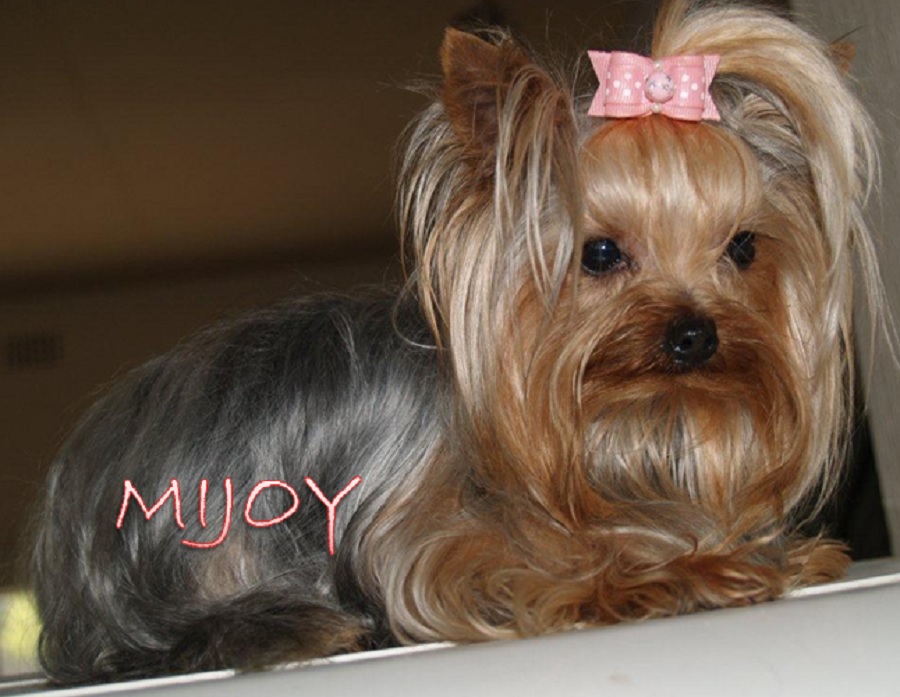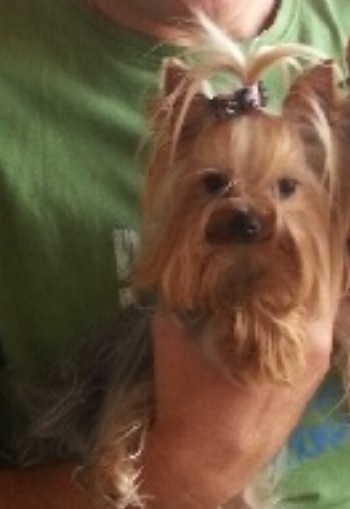 THE REAL DEAL, THE GENUINE HEALTHY TEACUP DOG
available to APPROVED homes only - waiting lists only....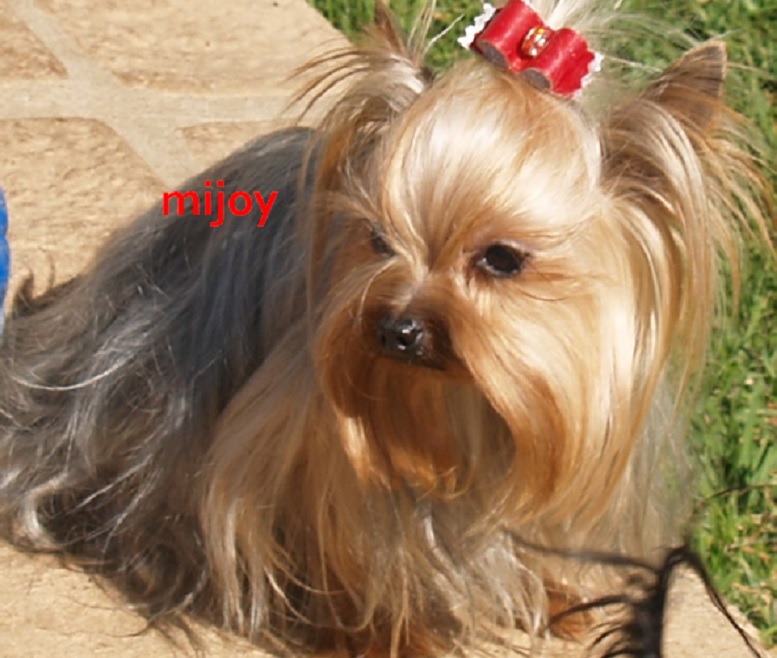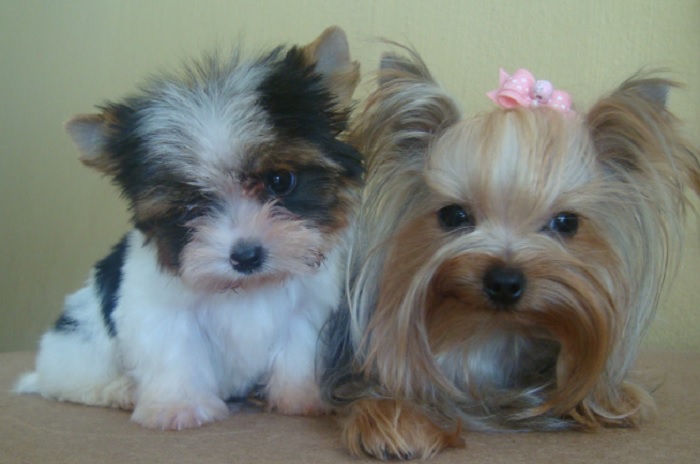 NEWS FLASH!!!!
not just another toy.....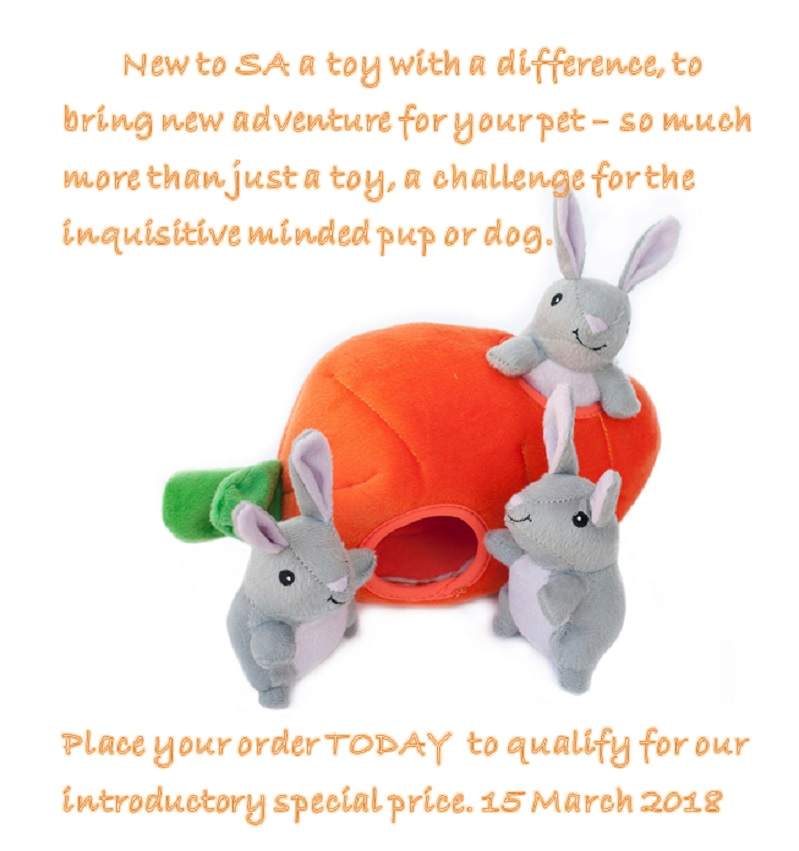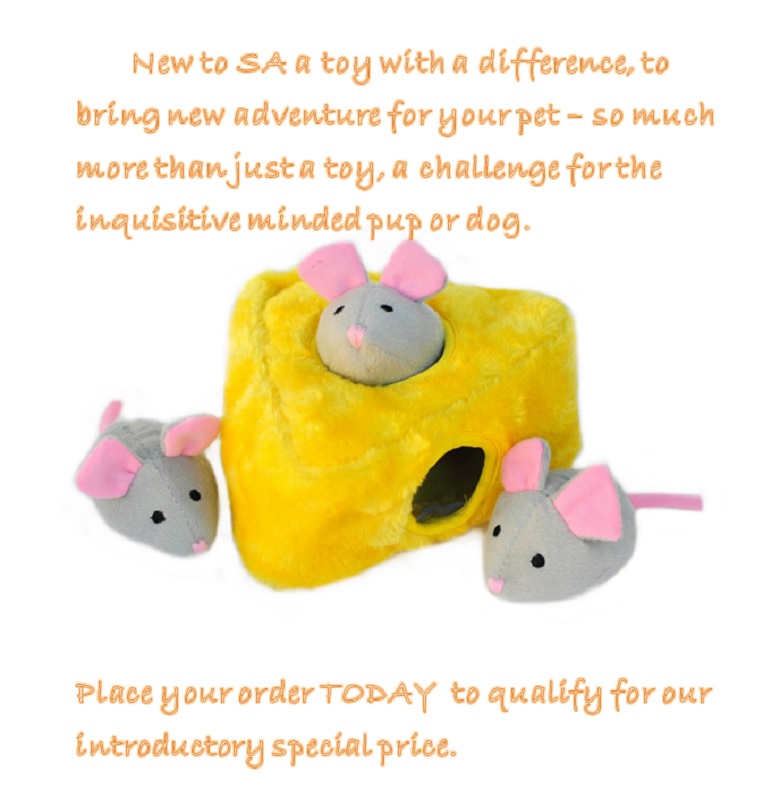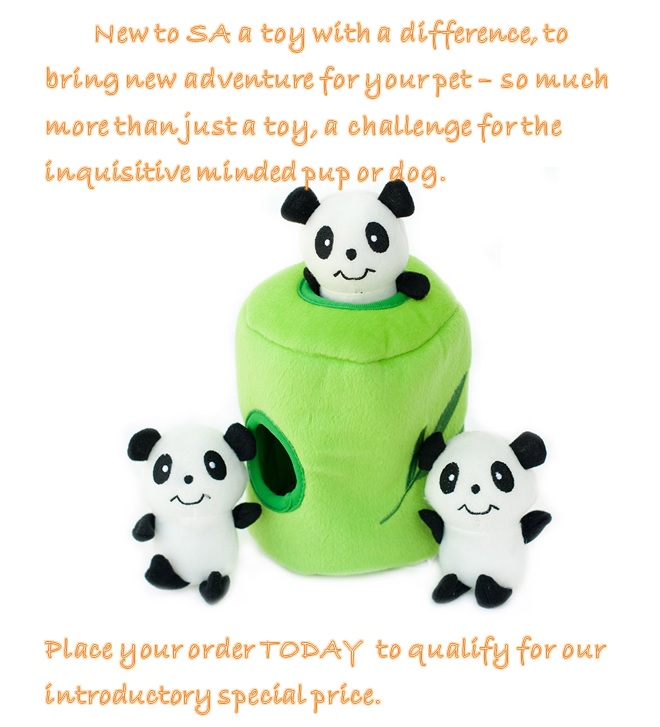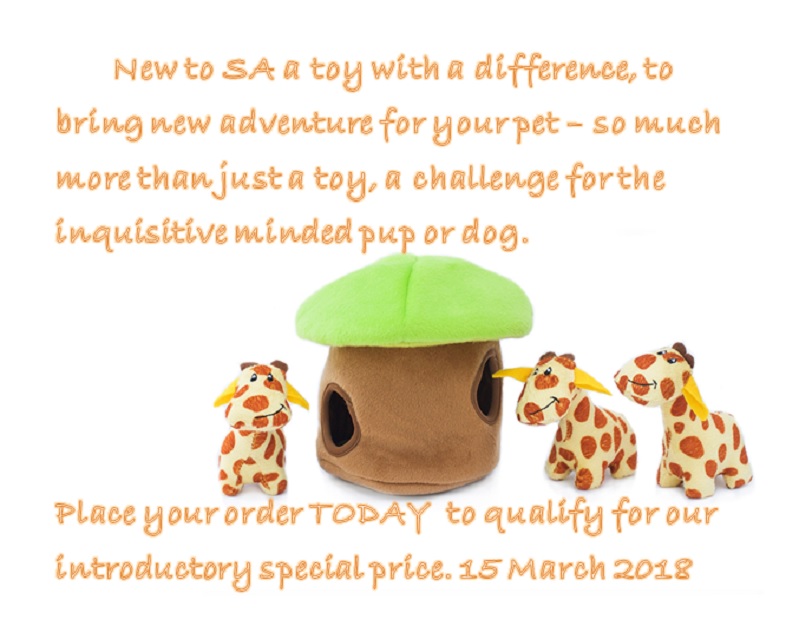 TUG OF WAR AT ITS BEST....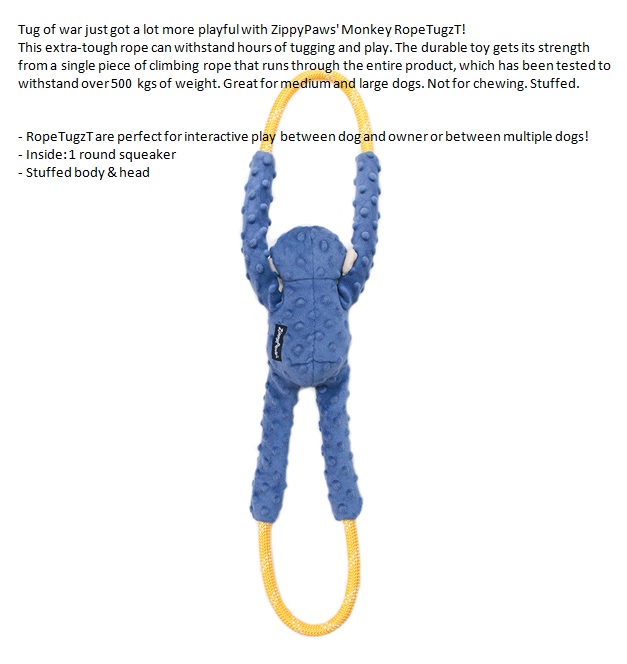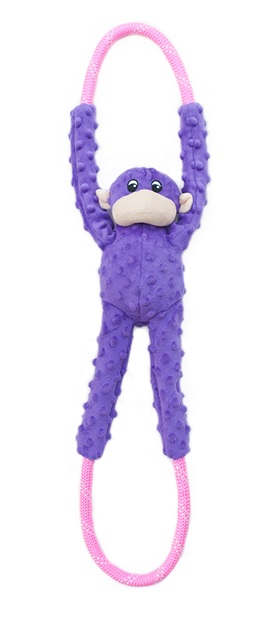 BELOW: proud to say we bred her, photographed here lying relaxing on her back, thanks SALLY for the latest pic of one obviously very loved, biewer terrier 5 months old LOLA.
LOLA gives new meaning to the words OVER THE TOP CUTE

Our thanks once again to ROGZ Pet Insurance for this valuable pet aid advice when it comes to BURNS and your dog.
Burns: First Aid for Pets
Few injuries in pets are as traumatic, painful and disfiguring as a burn. Burns are injuries that result from exposure to flame or extreme heat, chemical or electrical trauma, and inhalation of smoke or noxious fumes. Most burns that pets receive come from a hot surface, appliance or substance found in and around the home. Often it takes time for the extent of the damage to be fully realised. Burns produce syndromes ranging from self-limiting injury to devastating long term incapacitation and potentially death. Both the temperature and the duration of exposure contribute to the degree of thermal injury.
Burns are generally placed into one of three categories:
First degree. Superficial partial thickness wounds involving only the top layer of the skin. The symptoms are generally limited to minor pain and redness. An example would be mild sunburn. These burns heal quickly and generally don't require extra care.
Second degree. Deep partial thickness wounds involving the deep layers of the skin. These burns are more painful, introduce a risk of infection, take longer to heal and require veterinary attention.
Third degree. Full thickness wounds involving complete destruction of all skin layers. These burns are the most dangerous and life-threatening and required immediate and extensive veterinary care.
Sunburn develops in pets that are exposed to sunlight for an extended period of time. It typically occurs on naturally hairless areas such as the tips of the ears and nose; or if the pet's coat has been trimmed too short, exposing the skin to the sun. This type of burn is usually first degree. It is painful but generally not life-threatening and resolve quickly. Chronic exposure to sun can lead to various types of skin cancer so must be avoided or sunscreen must be applied to exposed skin.
Electrical burns are most commonly found in the mouth as a result of the animal chewing on an electric cord. The lips, gums, tongue and palate may be involved. These burns are usually second degree and do result in tissue erosion and necrosis. Dogs are more often affected.
Diagnosing a burn is usually straight forward if the event is observed.
Burns that are not observed or are malicious in nature are more difficult to diagnose as most burns develop over time as tissue damage sets in and the lesions spread. In almost every case, a pet that has suffered a burn should be evaluated by your veterinarian. It is critically important that the effect the burn has on the animal's overall health be assessed. Besides the burn itself, the pet may develop an electrolyte imbalance, kidney failure, anaemia and a systemic infection. The extent, location and percentage of the pet's body involved in the burn all play a role in assessing and evaluating the long term outlook for the pet.
Prevention is always better than treatment so as far as possible limit your pet's exposure to direct sunlight, flames, household appliances and electrical cords, chemicals and smoke.
If exposure occurs:
Extinguish all flames. If electricity is involved, make sure the power is turned off.
Avoid being bitten. Even the most loving of pets will bite when painful or afraid. You may have to muzzle your pet.
Make sure the area is well ventilated.
Apply cool water compresses with a clean cloth. Change the compress frequently and keep the site cool and wet. The area affected can also be submerged in cool water. This may prevent the burn from penetrating deeper into the tissues.
If the burn is from a dry chemical, brush away as much of the substance as possible. Be sure to protect the mouth, nose and eyes of you and your pet. Wash the contaminated area with large amounts of warm (not hot) water. Protect yourself with appropraite safety equipment. If the chemical has gotten into the pet's eyes, flush with clean water for 15-20 minutes.
Do not break any blisters that have formed.
Do not apply any ointments or butter-like substances.
Do not apply ice to the burn.
Carefully transport the animal to your veterinarian.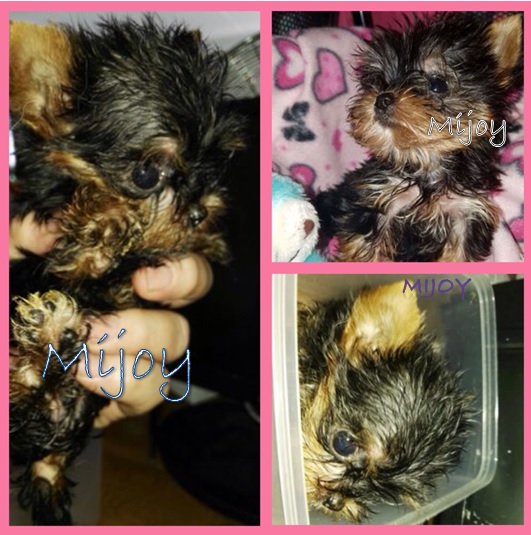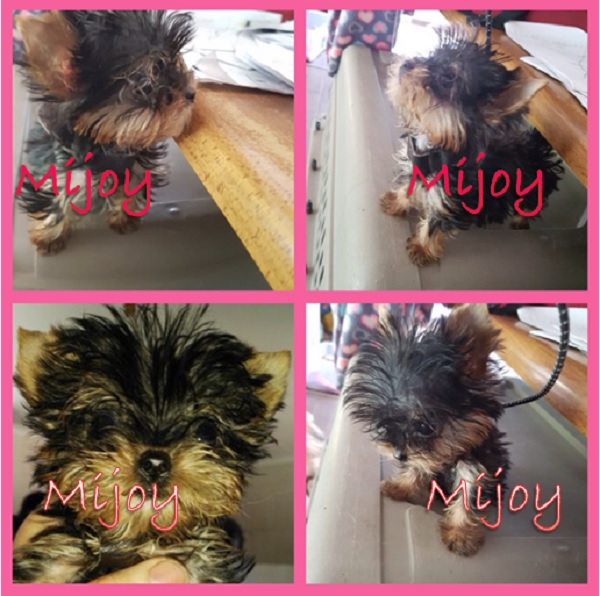 A cruel, unnecessary – and illegal – practice
We humans don't have the copyright on body language: dogs use their tails for communication. A tail that is wagging quickly indicates a happy, friendly dog, whilst a tail that is being wagged stiffly slowly and deliberately indicates a warning that a dog is feeling threatened or unhappy, and that he may bite or attack.
All of which calls into question the archaic, barbaric and illegal but continuing practice of tail docking. Further research suggests that when dogs feel stress, they tend to wag their tails to the left as a reflection of what's happening in the brain. Activation of the left-brain causes the tail to wag to the right, activation of the right brain produced a way to the left.
The research shows that dogs wag to the right side when they encounter something pleasant. When they see something threatening, for example, a strange dog exhibiting dominant behaviours, they wag more to the left side. These results suggest that dogs notice another dogs tail wagging and use the information to decide whether the dog with the wagging tail is friend or foe. The researchers concluded that dogs aren't intentionally sending signals with their tails, but rather the tail wagging is a consequence of the inner working of the canine brain. Tail wagging behaviour results from the way in which different emotional signals activate different parts of a dog's brain. WIthout a tail, a dog cannot communicate his emotions or intentions, making it more difficult for people and other dogs to know how a dog is likely to react in in a certain situation and may even lead to an increase in dog fights. Tails also assist with agility and balance.
Tail docking is the amputation of a dog's tail at varying lengths to suit the recommendations of a breed standard. Coking involved the amputation of the puppy's tail with a scalpel. Sometimes, rubber bands are used, although this method has never been used by veterinarians. The cut goes through the skin, cartilage and bone. This procedure is usually performed without any anaesthetic or with a local anaesthetic at three to five days of age. A small number of dogs are born naturally without a tail.
Tail docking, even if performed with local anaesthesia, causes pain and stress to young puppies. Recent research in pain management indicates clearly that puppies, even at a few day s of age have a full developed nervous system and a well-developed sense of pain. Sometimes, tail docking, results in serious complications such as bleeding. Infection and even the death of the puppy.
Tail docking does not provide any benefit to puppies. Traditionally, some breeders considered a docked tail necessary to fulfil the working functions of the dog. Today many working breeds are kept as house pets and only a small percentage are used for field work, which is a recreational activity for people and not an essential function. If dogs of breeds that are customarily docked are left with intact tails, they are not more likely to get tail injuries than dogs of other breeds. If a procedure that causes pain has no immediate or future benefit for the animal and may lead to complications, surely it is unnecessary and should not be performed?
Tail docking is a procedure that is carried out because people believe that that is how that dog should "look" so it merely satisfies a breed standard or a human notion of what that type of dog should look like.
Some owners say that a dog with a long tail causes problems by knocking down ornaments in the house – well try rearranging your décor. OR don't keep such a big dog.
The SA Veterinary Council does not condone the routine of tail docking of puppies for cosmetic purposed by veterinarians. Any veterinarian who docks a tail "unless for justifiable medical reasons", will be liable for prosecution under the Animal Protections Aca (APA) NO 71 of 1962.
Veterinarians found guilty under this act will automatically be investigated for unprofessional conduct by the SAVC under the Veterinary and Para-Veterinary Professions Act 1982.
---
---
SINCE THE REMOVAL OF THE TAIL OF A DOG OR PUPPY RESULTS IN PERMANENT LOSS OF (I.E.DAMAGE TO) A BODY PART, THE PROCEDURE OF REMOVING A HEALTHY TAILS IS CONSIDERED A FORM OF MAIMING.
---
---
Lay people are also liable to prosecution under the APA if maiming can be proved. This falls under the ambit of welfare organisations.
The NSPCA is opposed to the unnecessary mutilation of animals for cosmetic, sporting, entertainment or convenience purposes – including but not limited to tail-docking, ear-cropping, de-barking, de-clawing, and myotomy (cutting of muscle).
The NSPCA takes the identical standpoint relating to the various surgical mutilations of other species. It has long been the opinion of the NSPCA that tail docking (as well as any other form of mutilation) is a contravention of the Animal Protection Act Clause 2(1)a which states:
"Any person who overloads, overdrives, overrides, ill-treats, neglects, infuriates, tortures or maims or cruelly beats, kicks goads or terrifies any animal…… shall subject to the provisions of this Act and any other law, be guilty of an offence and liable on conviction to a fine ….. "Since the removal of the tail or a dog or puppy results in permanent loss of (i.e. damage to) a body part, the procedure of removing a healthy tails is considered a form of maiming.
According to the Kennel Union of South Africa (KUSA) none of their breed standards say that a dog's tail must be cropped, but they rather say "tail customarily docked" or "tail traditionally docked".
Dog owners may show their dogs with or without cropped tails.
Smallholders are encouraged not to buy puppies without tails and to insist that the breeder from whom they buy their dogs does not dock tails.
Above article copied from the SMALLHOLDER. www.sasmallholder.co.za June 2017 edition page 37
TAIL DOCKING BANNED IN SOUTH AFRICA JUNE 2008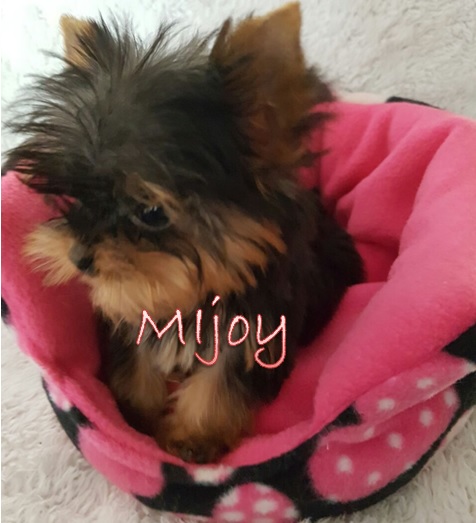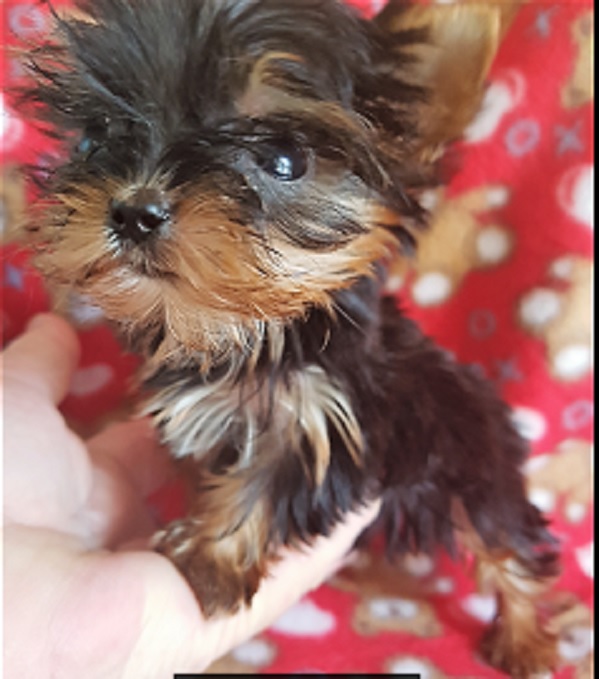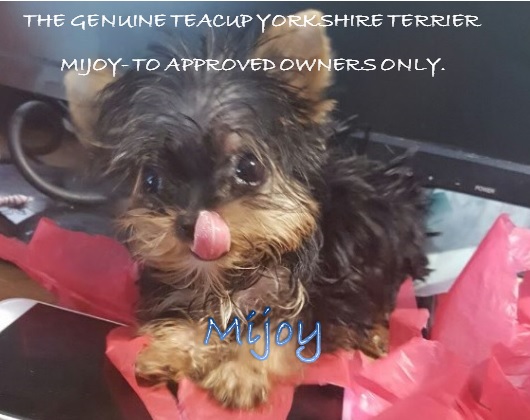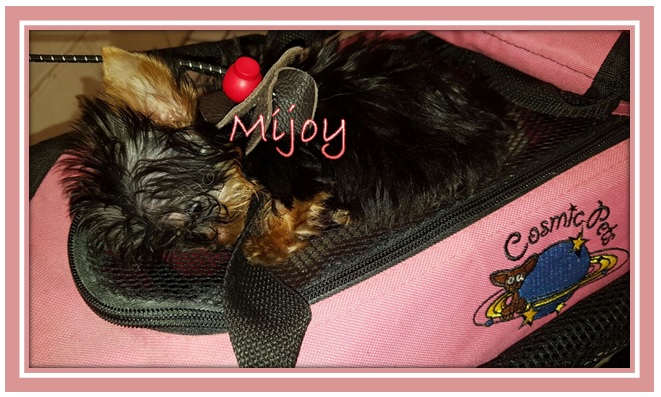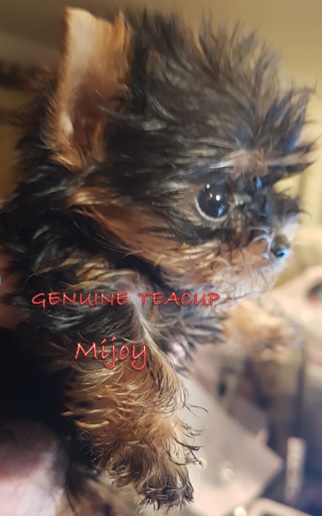 There's no antidote for Xylitol toxicity.
However, quick diagnosis and treatment by your veterinarian can help reverse the toxic effects. If you suspect your dog has ingested Xylitol you should contact your veterinarian immediately as prompt treatment is important. The prognosis is good for dogs who are treated before symptoms develop or for dogs who develop uncomplicated hypoglycemia that is reversed rapidly.
If liver failure or a bleeding disorder develops, the prognosis is generally poor. Most dogs who develop liver problems never make it.
Signs of Xylitol Poisoning…
Symptoms may include:
lack of energy or weakness
coordination problems
vomiting
diarrhea
tremors
possibly seizures
Even very small amounts of Xylitol can cause symptoms such as seizures and liver failure, so be extremely vigilant when feeding your pet anything
Please read the ingredients labels of ANYTHING you feed your pets. Some foods that are safe for humans are toxic to pets – Xylitol is one of those ingredients.
We recommend storing foodstuffs made with Xylitol in a dog proof location; our canine friends love a delicious cupcakes just as much as we do!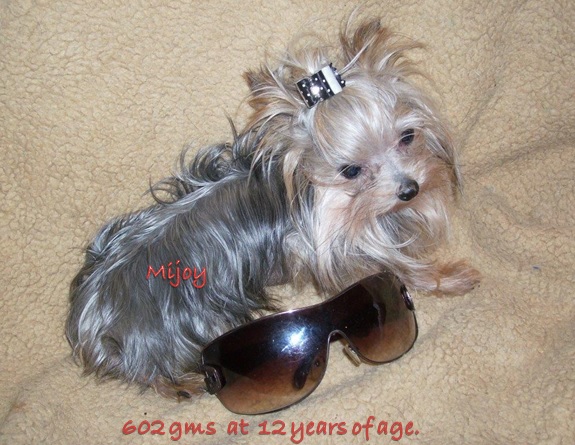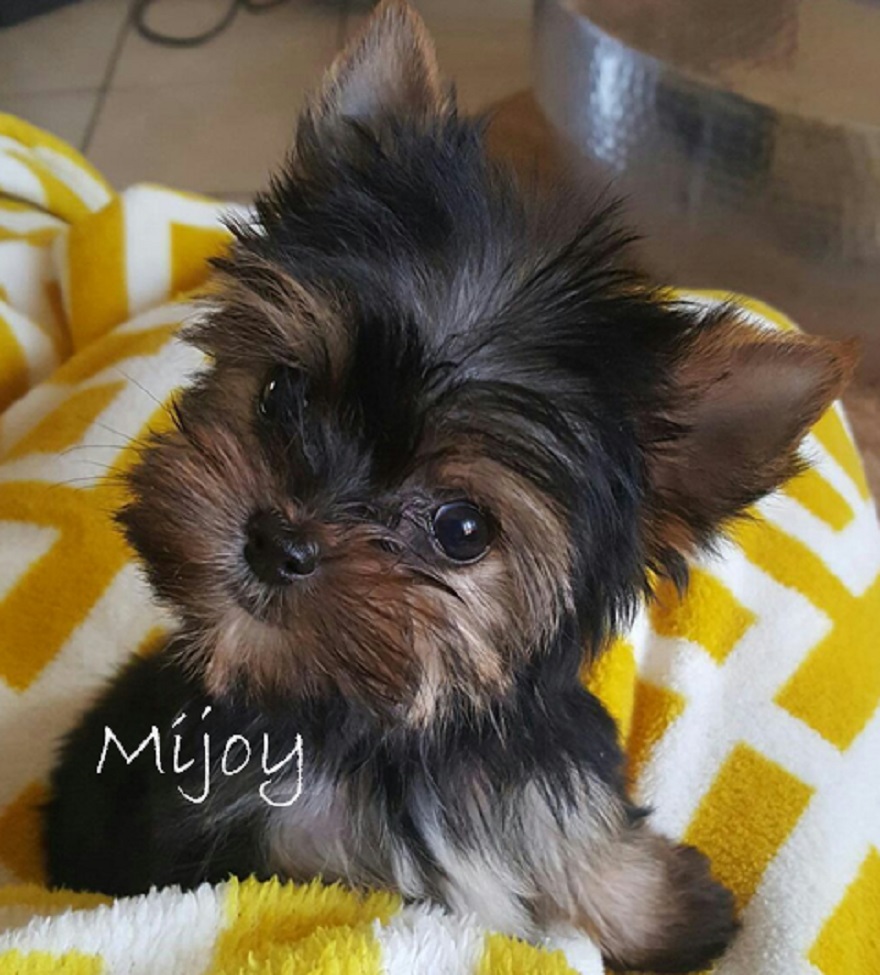 REGISTERED * MICRO CHIPPED * HEALTH GUARANTEES *
FULLY SOCIALISED * EXCELLENT TEMPERAMENT GUARANTEED
HOME RAISED NOT CAGE BRED *** QUALITY NOT QUANTITY