MIJOY responds ..... the TRUTH behind those stories...............
Good day to you all.
Further to the accusations made against me, MIJOY would like to mention that to manipulate a complaint by taking out messages that related to previous messages texts etc, presents with a totally different story to the actual facts.
MISLEADING REPRESENTATION OF THE FACTS....
ANYONE who has any concerns about purchasing from MIJOY contact me, i will be more than happy to refer you to clients with my dogs, some having purchased MIJOY pups for the last twenty odd years.........
Please ask yourself ONE question. if all I was accused of doing was in fact THE TRUTH why would the complainant get her friend to call me up TWO DAYS AFTER THE FACT, begging me to sell her the pup in question. I most certainly would never go back to a breeder that i had SO MUCH to say about in such a derrogatory manner. i would not go anywhere near the breeder concerend. AND i most certainly would not go out of my way to place information out there that is somewhat removed from the truth.
I am not someone that discredits anyone and most certainly i dont go out of my way, to badmouth someone else. This was done in anger, spite and a few other questionable reasons. In fact done in very POOR TASTE.
THE BOTTOM LINE IS A SIMPLE LINE. YOU DO NOT ASK YOUR FRIEND TO TRY AND MAKE IT RIGHT WITH THE BREEDER, IF YOUR ACCUSATIONS YOU HAVE MADE ARE IN FACT THE TRUTH..............
i THANK YOU FOR YOUR TIME AND PLEASE WHEN YOU READ COMMENTS AND COMPLAINTS MADE AGAINST OTHERS TAKE INTO CONSIDERATION WHY THIS HAS GONE DOWN I live by the rule, be careful of digging a hole for someone else, you may very well be the one ending up in the hole...
FYI
For those of you who are unaware a company exists in SA, that allows anyone to go on line place damaging remarks about someone else, and the PERSON/S complaining are not required to VERYIFY or substantiate their accusations in any way. NO SWORN AFFIDAVIT required. precisely NOTHING. Say whatever you like, we let it be published. So before you actually believe what you are reading, OR THINK lucky escape i had, THINK LONG AND HARD they can say anything they like NO PROOF REQUIRED OF ANY KIND in support of their allegations. NONE WHATSOEVER. The person or business this is targeted at has to PAY to give their side of the story ??? Someway of making a livelihood for the company and the staff employed by said company. Sad but true NO WONDER this compnay has had to offer other services to make it a profitable operation. IF you know who i am on about INVESTIGATE go see for yourself.
UPDATE : one has to wonder the motivation behind some peoples actions, SAD really sad....
DON'T BE PLAYED....
NO WONDER MOST COMPANIES TARGETTED,
ARE LISTED AS COMPANIES THAT DO NOT RESPOND.
GO CHECK IT OUT - makes very interesting reading....
Conscience???? Maybe need to look up the meaning of that word in a DICTIONARY.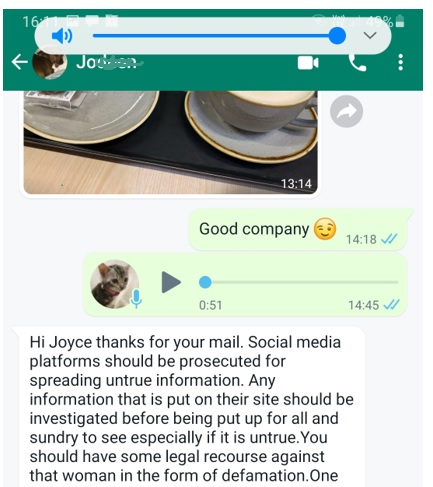 All the way from the UK one of my dog owners over there - 2 MIJOY woofs in fact.
A truly LOVELY person, all i can
say GLAD i have got the opportunity to put it out there....
WE SELL QUALITY PUPS TO PET OWNERS, ANIMAL LOVERS OF NOTE
****THREE DECADES of total dedication and out and out passion for the YORKSHIRE TERRIER BREED****
WE DO NOT SELL PUPS FOR ANY SHOWING OR BREEDING PURPOSES
SOLD ON CONTRACT, STERILISATION AT 6 MONTHS OF AGE NOT NEGOTIABE
OUR PUPS LEAVE US HAVING HAD AT LEAST TWO INOCULATIONS.
THE SMALLSIZES LEAVE US HAVING HAD ALL THREE INOCULATIONS PLUS RABIES
*MICRO CHIPPED, *HEALTH GUARANTEES *REGISTERED UNLESS DISCUSSED OTHERWISE,
PAPERS ONLY AVAILABLE ONCE PROOF OF STERILISATION HAS BEEN RECEIVED
*FULLY SOCIALISED * GUARANTEED TO HAVE EXCEPTIONAL TEMPERAMENTS
We go that extra mile, we don't cut the first corner...

WE CANNOT please everyone all of the time,
we do however try......
It has always been and will always be
ALL ABOUT THE DOG.....

We don't cut any corners when it comes to breeding amazing good quality fully socialised pups and we dont breed
pups by the dozen, we dont HOLD HEY DAY sales or BLACK FRIDAY sales either.... JUST SAYING...